It's that time of year when us bicycle peeps allow ourselves to get worked up into a state of frenzy by the prospect of some new kit available sometime in late autumn or early next year. The Tour de France is nothing if not a useful opportunity to waft the smell of consumerism under our noses after all, even if the goods remain tantalisingly out of reach for much of the next year.
Over on Bikemagic, there's been a steady flow of information about Mavic's new 2009 products. Their wheel rims at least are the de-facto choice for many mountain bikers and in our group it's no different with a selection of seemingly meaningless (to the uninitiated) numbers to foam over – EX223, XM317, EN321, XM819 and so on. Some of them may produce more foam than others admittedly, depending on your inclination.
Having said that, I've never met anyone who runs their complete wheelsets, despite their undoubted desirability. But for next year Mavic have returned to their roots (arrghhh! I hate roots!!) with the introduction of a new clothing range.
First impressions (based on teaser shots that are designed to do this sort of thing) is that it's going to be worth checking out. MTB specific shoes offer chunky soles and substantial velcro-age (anyone still bothering with laces really shouldn't be) as can be seen here… If I hadn't invested in my Specialized MTB Sport shoes last year (close to the perfect purchase by the way) I'd be seriously putting these on my watch list.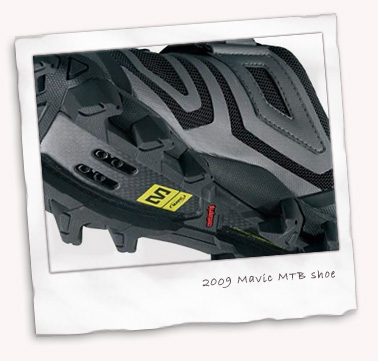 And jackets look to be offering subdued grays, sharp tailoring and the obligatory welded seems. That's a good few boxes checked straight away!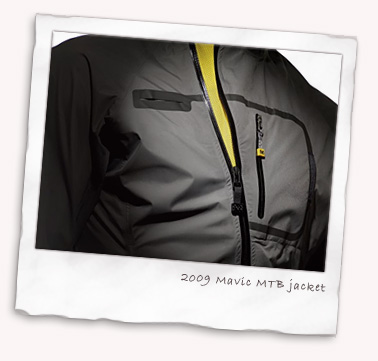 Worth watching for 2009 anyway…