Beyond Singletrack – Boneshaker and The Ride magazines
Over the past few years the cycle industry seems to have hit a bit of a purple patch, with technology, tax incentives, growing eco hysteria and good old-fashioned hobbyists contributing to a rising interest in the cycle lifestyle.
Along with a huge growth in internet sites to sate the appetite for all things bike (like this one), the number of traditional print-based magazines seems to be increasing as well. How many the market will support is anyone's guess, particularly as some are quite limited in the way they deal with their chosen subject. Some of them however, are really rather good.
I recently came across a couple of titles that Jon Hicks mentioned on The Hickensian blog. Most of you won't have heard of Jon Hicks, but many will have seen his work as he designed the well-known Firefox logo. He's as English as it's possible to get, favouring tweed and cheese for a start, but he's also got an eye for beautiful design, as you'd hope for from someone in his profession.
The two title's he mentioned were new to me, even though a bit of digging revealed at least one was available through Head for the Hills in Dorking.
First up is Boneshaker Magazine, 'a collection of articles, stories and anecdotes about people and projects doing great things with bicycles'. Based in the UK, the advert-free magazine is published quarterly and is beautifully illustrated with photos and original illustrations which look well worth a fiver of anyone's money.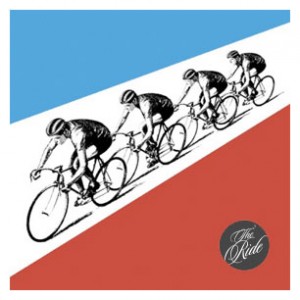 Next is The Ride magazine, another gloriously designed and illustrated journal that manages to make you feel proud and inspired to be caught up in the whole cycle scene. As they say themselves 'We know that most people who share our obsession with bikes don't want to be pigeon-holed as roadies, freeriders, track racers, BMXers, XC riders or even commuters. They are just riders.'
When you think about these publications, and events like Four4th's I Love My Bike it makes you realise that our innocuous pastime has a cultural impact far beyond tramping round the Surrey Hills. There's no point being highbrow about all this but I'm grateful that the Muddymoles can at least hang onto the coat-tails of a far larger trend.
It's unfair to mention these two magazines without at least a nod to Singletrack magazine, still the best read for MTB inspiration and lifestyle even if it wears it's Northern roots on it's sleeve. That's OK with us but it means I can't say it's always my cup of tea.
With Boneshaker and The Ride magazines it gives another way to look at our riding life. Long may it continue.