Shimano Dyna-sys 10 speed gears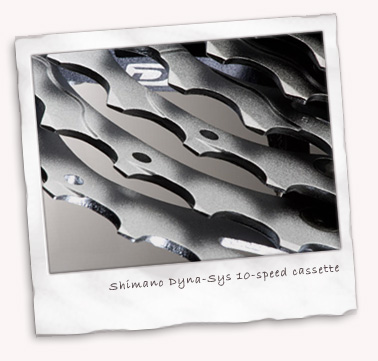 So finally Shimano has bitten the bullet and is introducing 10-speed SLX and XT groupsets, following the lead of SRAM (X7, X9, X0 and XX) who have fully committed to the idea of 10-speed drivetrains. Of course this is "progress" but have Shimano missed the point of 10-speed?
A 10-speed Shimano groupset is nothing new. Us riders who cross over to the roadie-darkside have been riding 10-speed groupsets for 10 years or so and many are moving up to 11-speed. So nothing new, no issues and no great technological advances in my mind. However why 3×10?
As a diverse group of riders us Moles ride with numerous drivetrain combos. Single speed, 1×9 (middle ring and bashguard), 8-speed hub gears, 2×9 (granny, middle and bashguard) and of course 3×9. Looking around at the last couple of previous MuddyMoles rides the vast majority of riders have been on 3×9.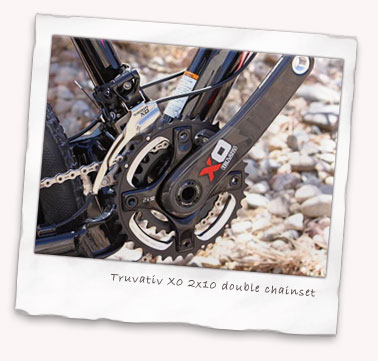 So what does 10-speed have to offer geared riders? Well in SRAM 2×10 format I can understand the attractions. Two chainrings have a lower Q factor (distance between your pedals – roadies are fairly interested in low Q since it gives you more power) and simpler front shifting which should give better shifting with a smaller cage.
The downside – you "only" have 20 gears and hence not quite the same gear range as 3×9 or 3×10. However how often do you use the granny or the big ring on a ride? It's not like we are in the Alps. I personally feel a bit unfit if I ever have to use the granny ring and unless you are on the road I rarely use the big ring (although I used it in full anger coming down to the Rookery today). Most of the time we ride in the middle ring and granny is there for bail out situations.
Shimano seem to have missed many of the best points of 10-speed, namely 2×10 and simply added another sprocket to their triple set-ups. This seems to me to be not a lot more than feature creep.
When I need to change my gears I'd be tempted by 2×10 and even can see that it might push riders to 1×10 (after all suspension systems are designed to work in the middle ring). Unless 2×10 ends up with a middle ring thats way bigger than you 3×9 middle, 2×10 seems to offer the best of all gear combos.
Hopefully Shimano will remedy this soon and start offering double chainsets for us MTB'ers.