In praise of variety – a summer of mixed riding

Tim Pidcock has just won MTB Gold in Tokyo at the 2021 (neé 2020?) Olympic Games. We share one crucial similarity with him…
It's not much of a similarity, but it could be key to his MTB success. You see, Tom Pidcock doesn't just ride mountain bikes; and nor do we.
According to Wikipedia, Tom started his cycling career in Cyclocross and won the Junior World Championships in 2017 but has combined riding cyclocross, road and mountain bikes throughout his career. He is a current Ineos Grenadiers rider on the road and the 2020 Under-23 World Cross Country Champion on mountain bikes.
Clearly, give the man a bike and he will ride it.
Despite a large gap in fitness, talent and age, we find ourselves increasingly mixing up the riding disciplines ourselves and our recent riding weeks as lockdown has gradually eased is a case in point.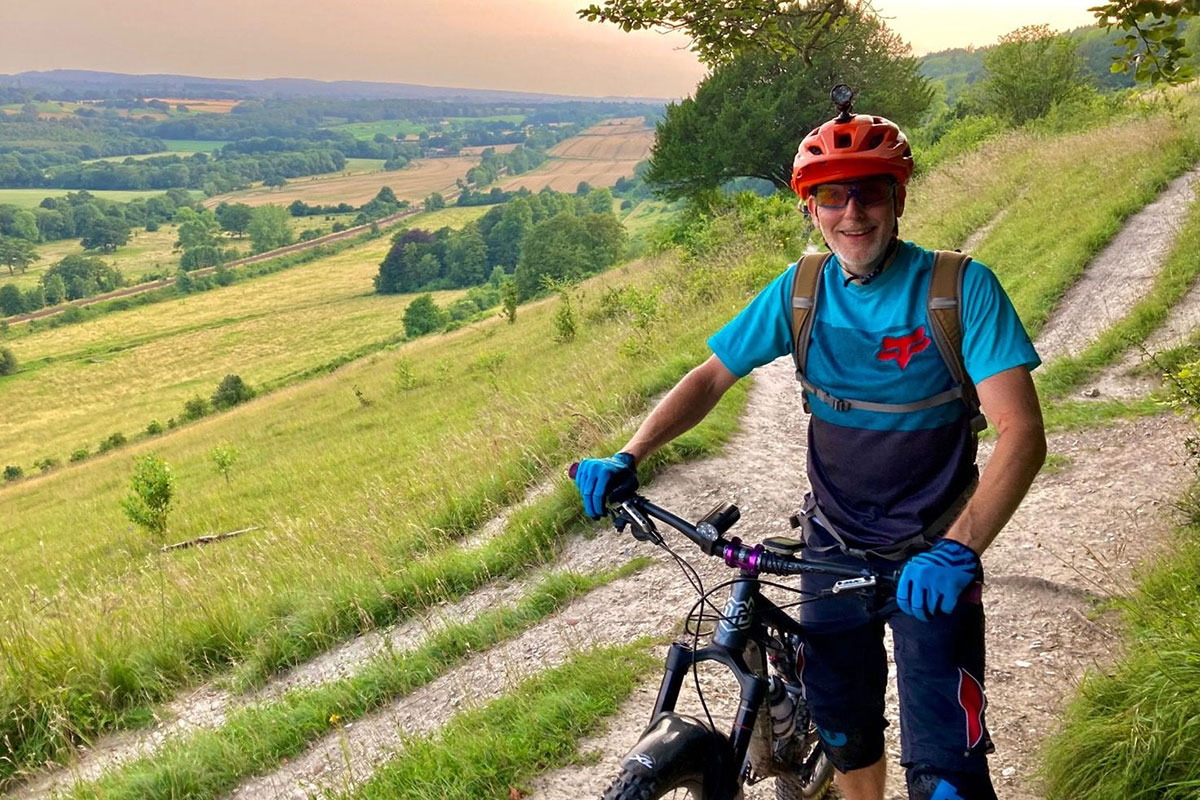 We continue to ride our mountain bikes of course at every opportunity and have the good fortune to be within riding distance of the evolving Ranmore and Mickleham guerilla trails as well as estalished cross country routes to Reigate and Newlands and the honey pots of Leith, Holmbury and Pitch. We are spoilt for choice.
What has added to the enjoyment is the introduction of more gravel-based riding.
This isn't just down to an industry trend though I'll admit my main reason for getting a gravel bike was commuting to work (which I'm happy not to have done for close to 18 months now). As lockdown was imposed and then gradually lifted myself and others have been scouting the area looking for road and cross country terrain to mix into interesting combinations.
The result has been routes that are never gnarly but always fun.
We can now ride from Bookham to Kingston town centre and back and the route is 80% off-road. We can ride in a 20 mile loop around Wisley – taking in the Semaphore Tower, the Heath, the Wey Navigation and the airfield without spending very much time on tarmac. And we can ride up to Coldharbour via Denbies, High Med, Westcott and Wolverns Lane without really being troubled by traffic. All on bikes that either bear a close resemblance to rigid 90s-era mountain bikes or on successfully repurposed 26er hardtails.
It's been great fun and new routes are suggesting themselves all the time as our exploration continues. Not only that, but our mid-week rides have developed a distinctly social edge as we have resurrected our habit of stopping for a post-ride beer or two.
On the road side of things, I recently completed an 80 mile loop of the Hills and have managed a couple of 50 milers without trouble – those steady miles on the gravel and our MTB efforts are paying off and I would be open to buying a better road bike – especially now I've discovered Ribble accept Evans' Bike to Work vouchers. A Ribble SL Disc with 28 or 30mm tyres could be just the ticket.
I reckon riding different bikes in different conditions makes you a better rider overall, something Tom Pidcock appears to have taken to the ultimate level. But more importantly, it gives you more reason to get outside and more excuses to meet up with friends and that can't be a bad thing can it?