A year by bike – 2021 in pictures

I'm still in looking-over-my-shoulder mode. What better way than to illustrate 2021 in pictures?
Once again, it was a year dominated by the pandemic, and once again we found ourselves in lockdown. After the initial Spring 2020 lockdown we had a November lockdown and then at the start of 2021, January found us once again in lockdown. All that Christmas socialising had to be paid for (without wishing to sound crass).
I'm lucky. I don't particularly mind lockdown because I work from home and exercise outside. It's a pain not being able to ride with more than one other but it's relatively easy to deal with. Others find it harder. My advice is there is not much we can control, but cycling is one of them.
Through most of 2021 things improved; if nothing else we know what we should be doing to limit the infection risks and I think broadly we have done so. It's not necessarily as good as a blanket effort, but with multiple vaccines its now a case of making trade offs; some of which are more acceptable than others. This thing is not going to disappear anytime soon that's for sure, so we will have to see what 2022 brings.
Without further ado, here's 2021.
January
I did a lot of lockdown riding in January but perhaps the most striking event was on a ride with Mark when it actually snowed. A full on white out that disappeared almost as quickly as it arrived.
February
I'll be honest – I really struggled to find any pics from February! Lots of riding, in both cold and mild conditions but all basically solo and utility focussed so little incentive to take photos. Perhaps despite my comments earlier, the lockdown was getting to me? Here's a shot of my wife's bike pressed into service to return power tools to Mark!
March
Again, lots more solo or +1 riding, including a 'memorable' evening riding up and down the Coldharbour Road five times with Gordon! His idea. Lots of my time was spent building up the Bird Aether 9 which resulted in this pic. My biggest stack of the year – on the Bird's first ride it had already flown away! Right over my head in fact – it was lying in the bushes behind Tony when he took this picture!
April
Finally we could all meet up again. We had several great rides including a day out in Alfriston (one of the few rides outside Surrey in 2021), an Easter ride at Frensham and some classic Surrey Hills fun. I wouldn't want you to think a theme is developing with these pictures, but here's one of Tony (who now has a corner named after him!)
May
In a groove now. Thursley/Frensham, a rim bender at Holmbury and a Reigate ride at the weekends, with mid week local trails and keeping the urban biking going too. Spring was springing.
June
Summer came and with it lots of evening rides, both on the trails and on gravel. There may have been pubs and good company involved…
July
The miles just kept racking up, helped by a 80 mile loop of the hills on a work-organised charity ride. Lloyd and I tried a bush whacking gravel ride through Redlands and back via Brockham and Juniper Top for a different kind of very hot Sunday ride. We also got very wet on a Kingston loop and avoided getting very wet at Shere thanks to the Dabbling Duck!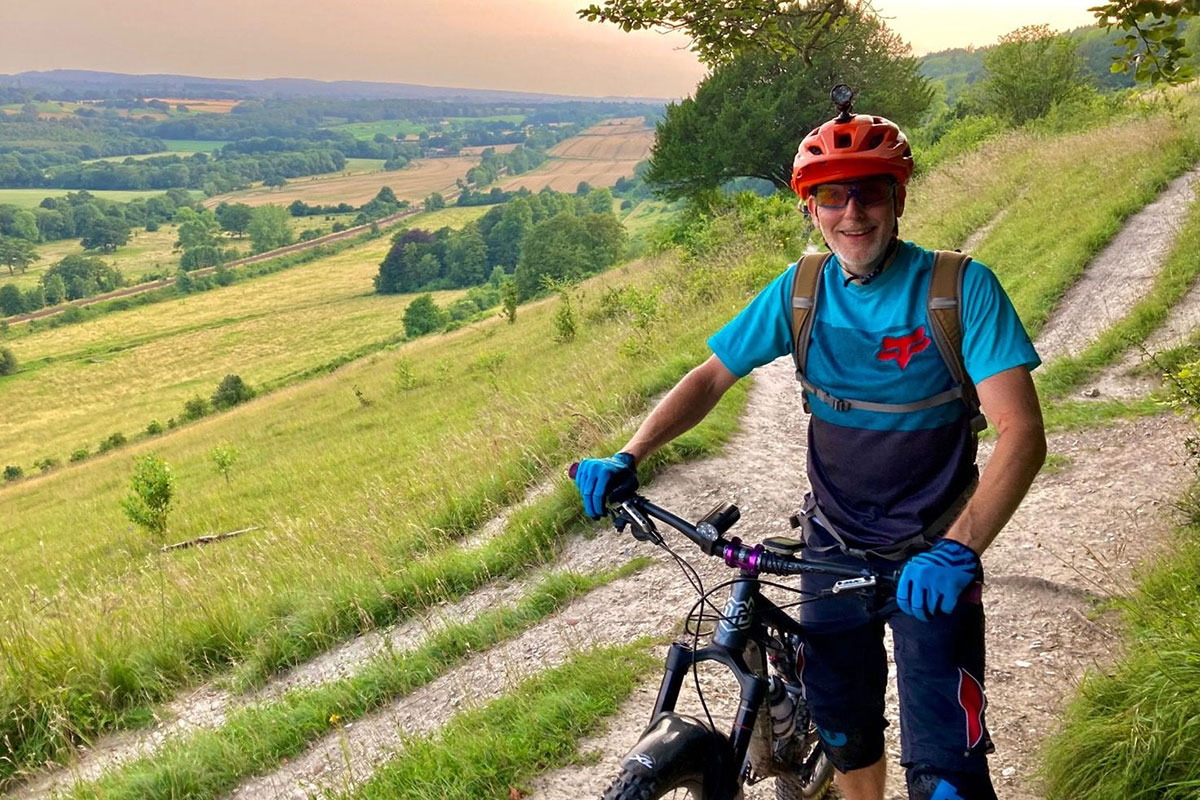 August
You'd hope for dry weather in August but despite the trails being in dry and dusty condition, the weather wasn't quite so obliging. I spent most of it feeling short-changed for summer heat but the riding was excellent. Lots of rides on trails and gravel and a pub habit forming on our sunset rides.
September
Everything started to feel rather end-of-summer. With people away for holiday some gaps appeared in my weekly riding; I probably needed a rest myself but no break for me this year. When we got out though, the conditions were fantastic.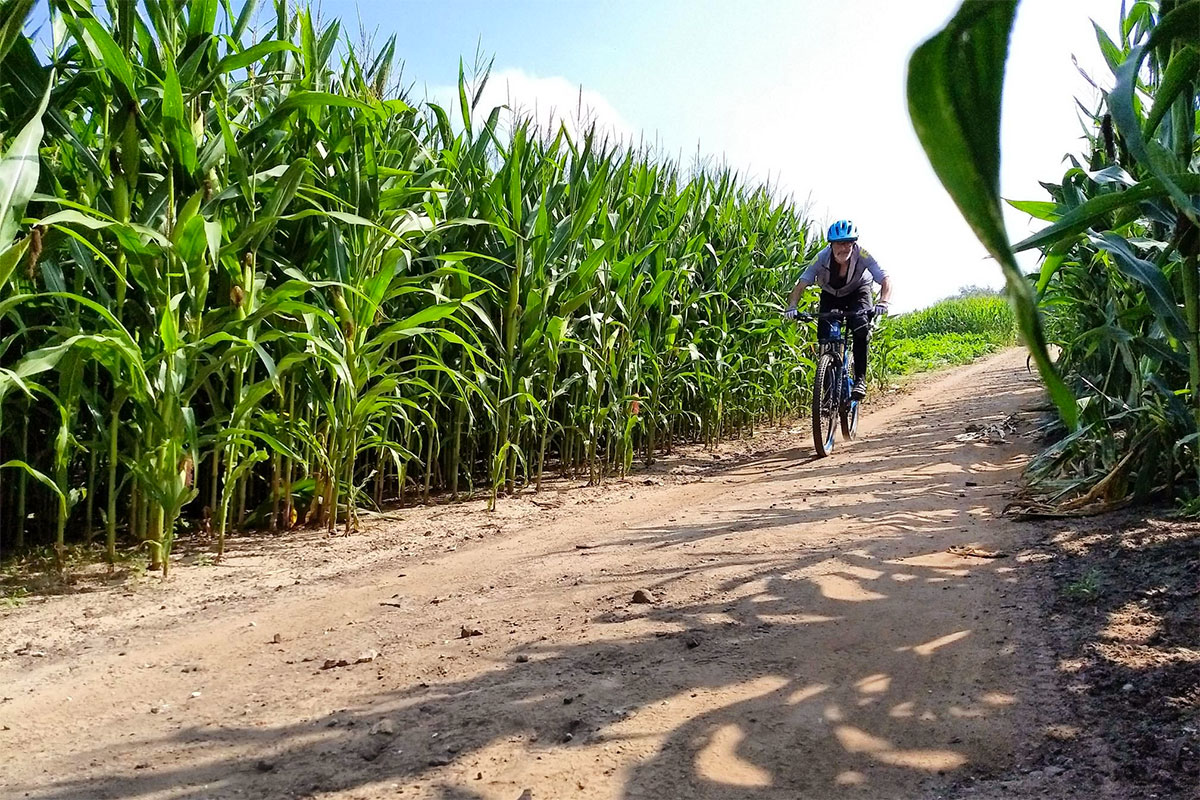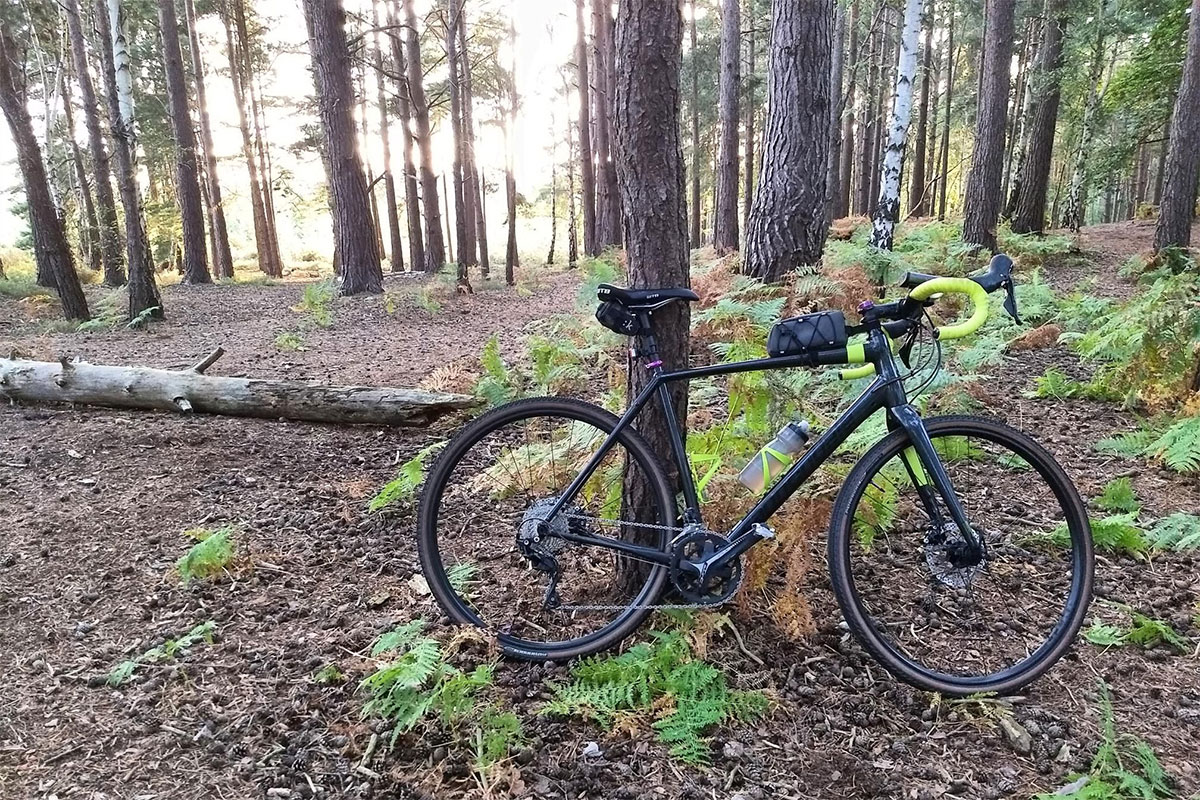 October
Just… don't waste it eh? Into the last quarter and a period of consistent riding most days. Utility rides, gravel rides, trail rides, winch and plummet rides, there was something on most days and evenings. The evenings were closing in but the riding was perfect and we didn't want to waste a second. Oh and Tony lost his phone… or… did he?? A great month.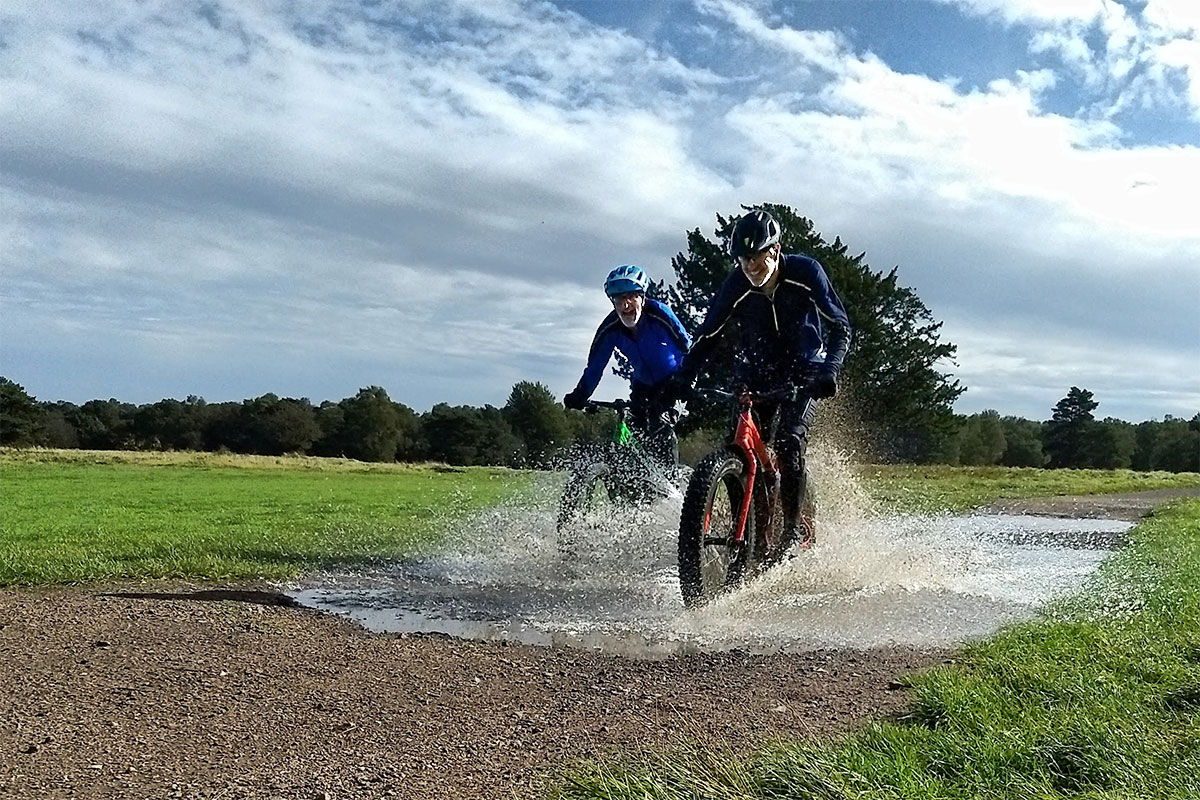 November
It was a cold start to the month with evening temperatures down to around 3° – the perfect time for Mark to throw himself rather hard onto the Coldharbour gravel. Mid month things warmed up enough for the trails to get rather sloppy before the temperature dropped down again – at one point on a ride round Frensham it was nearly -3°! It seemed winter had come early.
With a busy month work-wise this was probably one of the months that cost me my 5000 mile target for the year; I could have done more but the weather was just not great.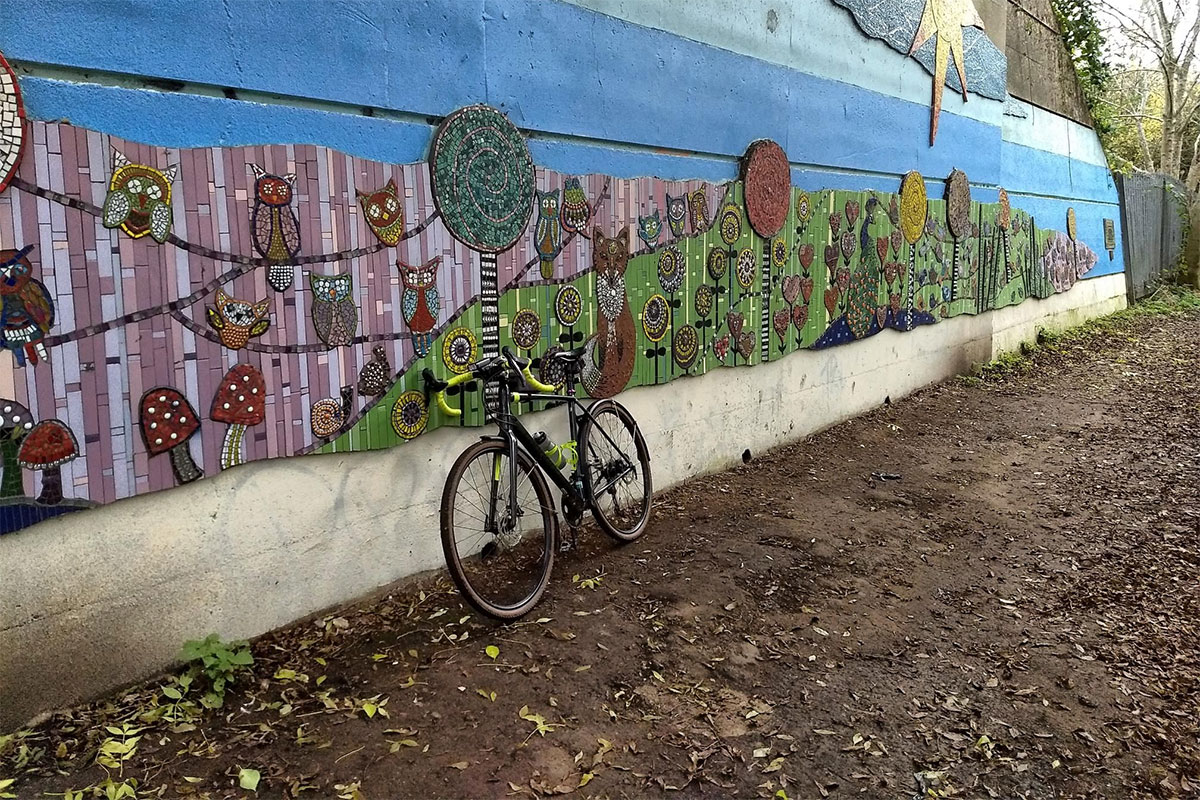 December
By now I was looking at my end of year target and realising it had slipped away. I could have ridden more but 450 miles for the month was quite enough and I couldn't summon the energy for more. I'd rather have some juice in my immune system given where we once again find ourselves.
The highlight of the month was Lloyd organising a Moles Christmas ride and meal before Christmas which is unusual for us – it's normally mid-January that we can get people together. It was a chilly and rather murky day to be sat outside but fantastic fun and nice to see us together. From there onward the December weather started to flip flop around but became relatively mild… which means the Muddy Moles have been rather muddy of late!
As always, I have to say how much I've enjoyed riding with everyone in 2021. In general, it wasn't a great year, but on the whole better than 2020. On the riding side, I think we maximised the available fun and helped keep the pubs in business, so onwards to 2022.