Holy cow, do I want this bike! I'm just not sure why…
Look at that. That is a beautifully lugged, steel framed, drop barred, 650Bx2.4 shod lust magnet (at least in my book). It's the All City Gorilla Monsoon.
Is there something wrong with me? I've just bought a gravel bike (which sadly won't be here now until mid-March according to Evans Cycles). I've also got an aggro hardtail that is quietly being put together and I've just upgraded my Jeffsy. What the hell would I want with something like this??
There is obviously no answer to that, not really. Equally obvious is I am not about to buy one however much I want it – I'm not that crazy.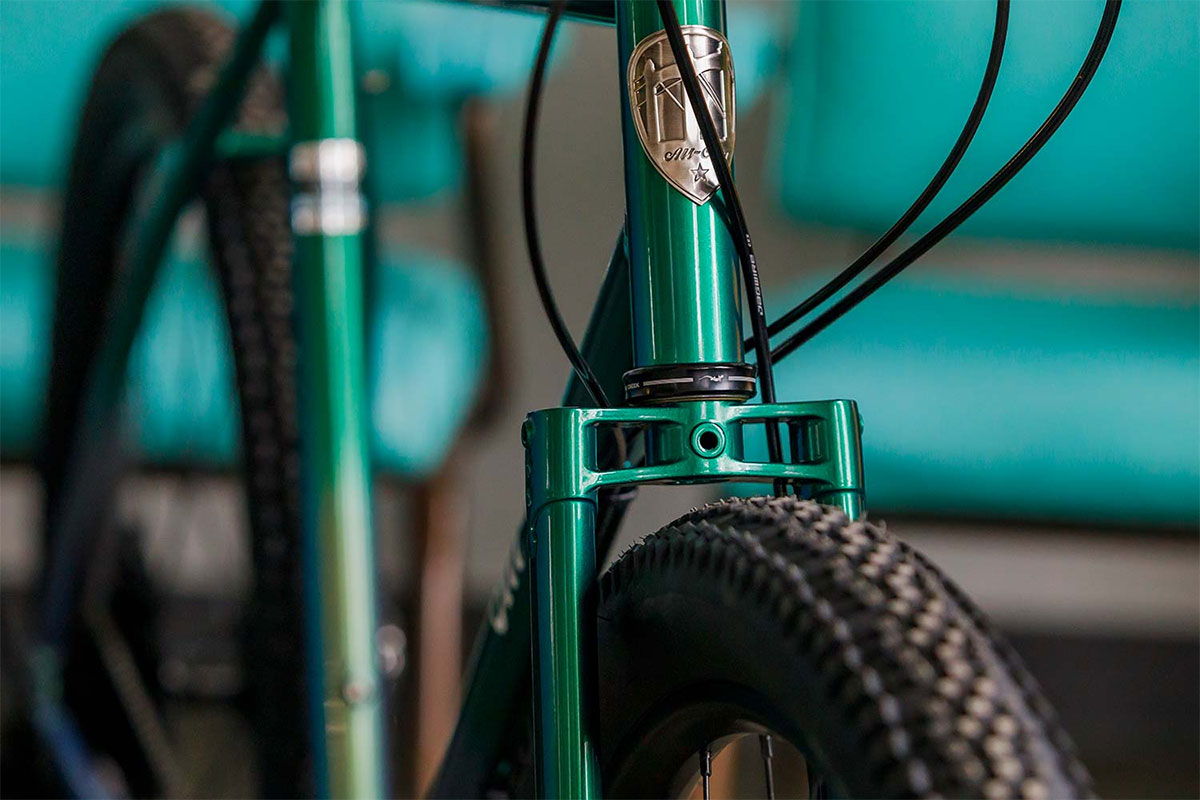 The thing is, increasingly I want bikes that put the fun back into cycling. e-MTBs to haul-ass uphill and smash it down? Not for me. Race bikes for the road? er, no, none of that either! But something to let you see what's round the next bend, be it on a road or trail? That's sounds great. If it lets you inhabit a niche that few others are in, even better!
All these arguments apply to the Cannndale Topstone I'm waiting for. I expect it to be an excellent companion for any non-gnarr ride.
It's just… this looks great doesn't it?