Ibis Cycles Ripmo 2 – quiet evolution for 2020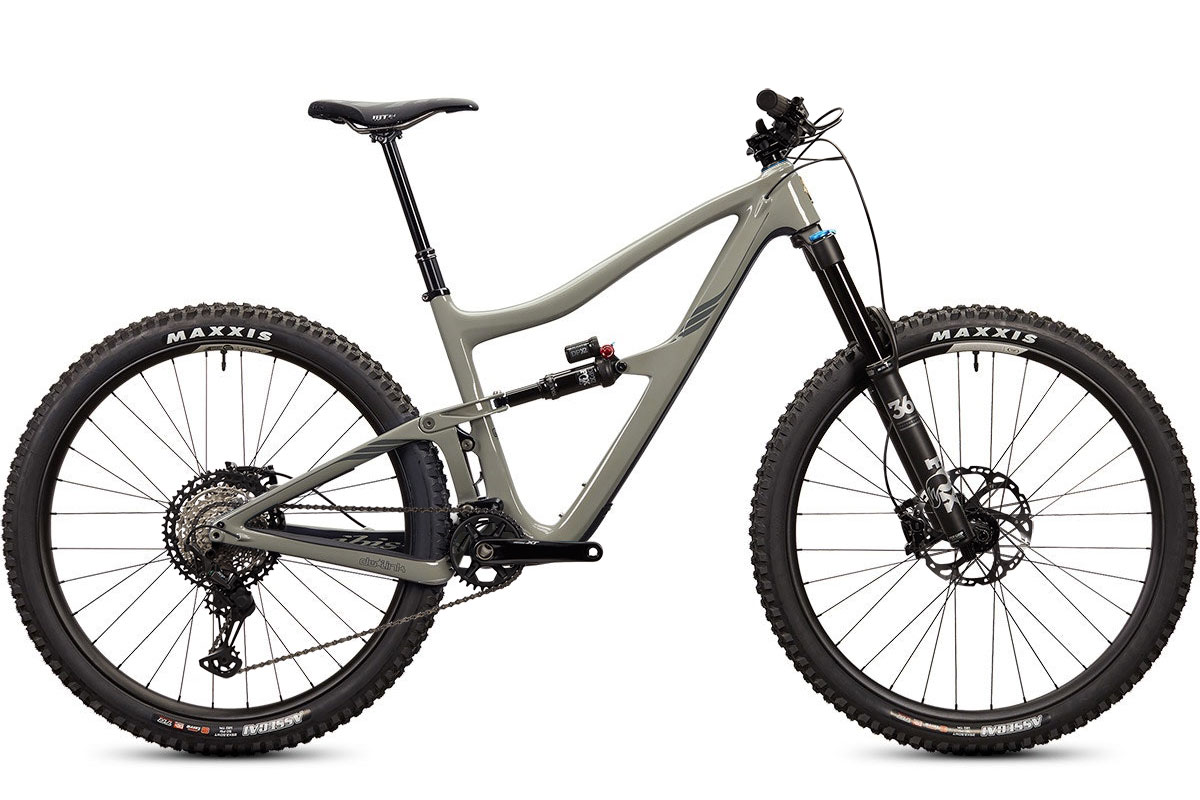 Sigh! I really like this bike! The original Ibis Ripmo wasn't exactly a slouch but this one makes me wish I had 3K knocking around for the frame-only option.
That's $2,999 to be accurate, which is actually about £2,300 at today's exchange rate – but I have no idea what the UK price actually is at this point.
As you will likely read elsewhere, the new Ibis Ripmo is a bit longer, a bit slacker and a bit more progressive (you can run coil shocks now if you like). For 2020 it's a case of subtle evolution over the original Ripmo. I guess if it ain't broke don't fix it, although it does have a brand new front triangle for a start.
All I will say is that the frame geometry is remarkably close to my Bird Zero AM and that is an arrangement I like very much. The Bird fits me perfectly.
In size Large the Ibis Ripmo has a 64.9° headangle, a 76° seatangle and top tube and reach figures within 2 or 3mm of the Medium/Large Bird equivalents. This gives me confidence I would find the Ripmo an agreeable bike to ride (in passing, the Bird AM9 has very similar dimensions too).
You can get the Ripmo in blue, which is normally a shoe-in for me but I would also be very tempted by the 'star destoyer' grey with perhaps a sprinkling of purple ano here and there. Why not?
What's different about the Ripmo versus the Bird AM9 is that Ibis continues to use a suspension set-up with DW-link and virtual pivot tech. This gives the Ripmo 2 the kind of climbing, handling and descending prowess that the original Ripmo was famous for (that bike recently won Enduro magazine's trail bike group test against stiff competition). I guess it should be a case of same but a bit better for the Ripmo 2?
The AM9 in comparison has a linkage activated Horst link set-up – still a decent design to be fair. And the frame is aluminium rather than carbon. The Ripmo can also be had in a more wallet friendly aluminium, but not in blue!
I guess what I'm trying to say is I lust after the Ibis, but if like me your wallet is only Bird-sized you could do a lot worse than an AM9. That's where my thoughts have been anyway until now; but I might explore the alloy Ripmo AF a bit further…