The Kraken awakes – Hutchinson 2.4 heads downcountry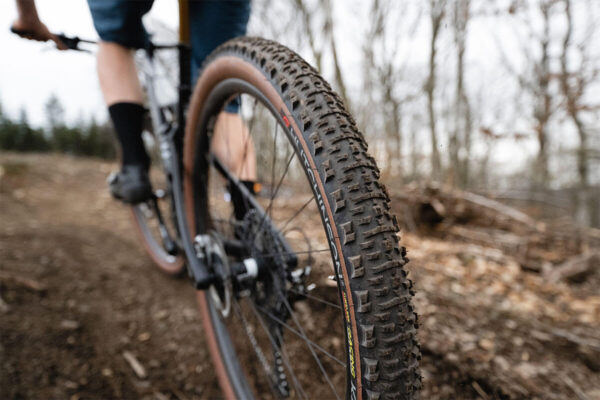 In John Wyndham's classic novel 'The Kraken Awakes' it takes time for an invasion to be recognised; and you never actually see the Kraken, just the effects of their actions.
I wonder if the above sentence helps explain the new Hutchinson Kraken 2.4? Not likely I hear you say, but Hutchinson have long been part of the MTB scene and seem to prefer product performance to speak louder than words.
In fact, Hutchinson have a long history with MTB which at times has flown a little below the radar. If I recall correctly they were there at the beginning of tubeless technology with the Mavic UST standard and have long been forerunners of tubeless tyres on the road with the Fusion. Tyres like the Touareg have a similarly high reputation in the gravel space.
In that context a new or revamped MTB range of tyres could amount to a 'stealth' invasion I suppose. For example the relatively new Hutchinson Griffus 2.5 is a decent Enduro front tyre and now Hutchinson claim a further move into the downcountry MTB market with the Kraken 2.4.
I know what you are thinking. Downcountry. What even is that? Much as some corners of the MTB Niche Namers Guild might roll their eyes, I find these labels do help give some of us clues about what to expect. For me, downcountry is defined by what it isn't.
Downcountry isn't Downhill, it isn't Enduro and it's a bit beyond XC. If you will, it's something to compliment modern 130(ish)mm travel 29er type riding which includes a bit of everything, the sort of riding a lot of us do in the Surrey Hills. The Kraken 2.4 would slot onto my Bird Aether 9 quite well I would imagine.
About the Kraken 2.4 tyre
At first glance the Kraken is a small upgrade on the existing 2.3 but actually Hutchinson say it is completely redesigned.
The new Kraken is hand-made in France as part of the Racing Lab high performance range, with a tread pattern inspired by the 2.5 Griffus I have mentioned already.
That means a more open tread pattern designed to combine plenty of grip on the descents with relatively fast mile munching capabilities. Despite this the Kraken remains a light tyre at around 830g and having lugged some heavy tyres around recently I can tell you what a benefit this is.
The Kraken 2.4 is a triple compound tyre (50A on the sides, 60A down the middle over a harder base), and puncture protection runs bead to bead.
Available in either black or tan sidewall options, it's a neat and effective looking tyre.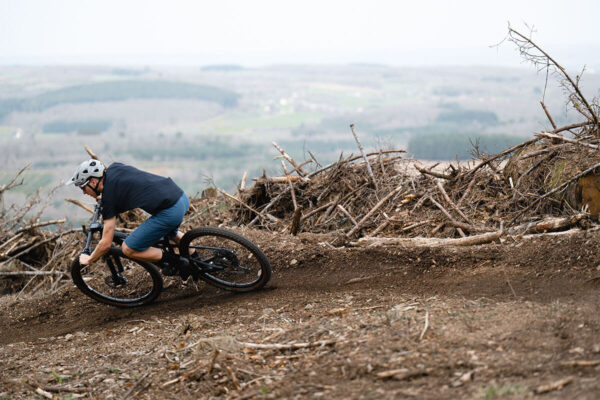 Press shots show the Kraken fitted front and rear but you could equally mix a stickier tyre up front if you wanted. In fact, Hutchinson hint a further new tyre could be on its way. It depends on your riding style, skill and preferences I think.
My first thought was the Kraken would be ideal as a rear tyre but that's a subjective view and ground conditions would have a big part to play. For example, after a dry winter my claim of a new normal where winter ground is merely 'soft' has been comprehensively discredited with the last month of rain!
The proof of the pudding will be in the riding as the Kraken's name suggests. Tyres are always a hotly debated subject with mountain bikers but the Kraken appears to offer an interesting alternative to the more obvious choices out there.