Vacmaster Cardio54 for Zwift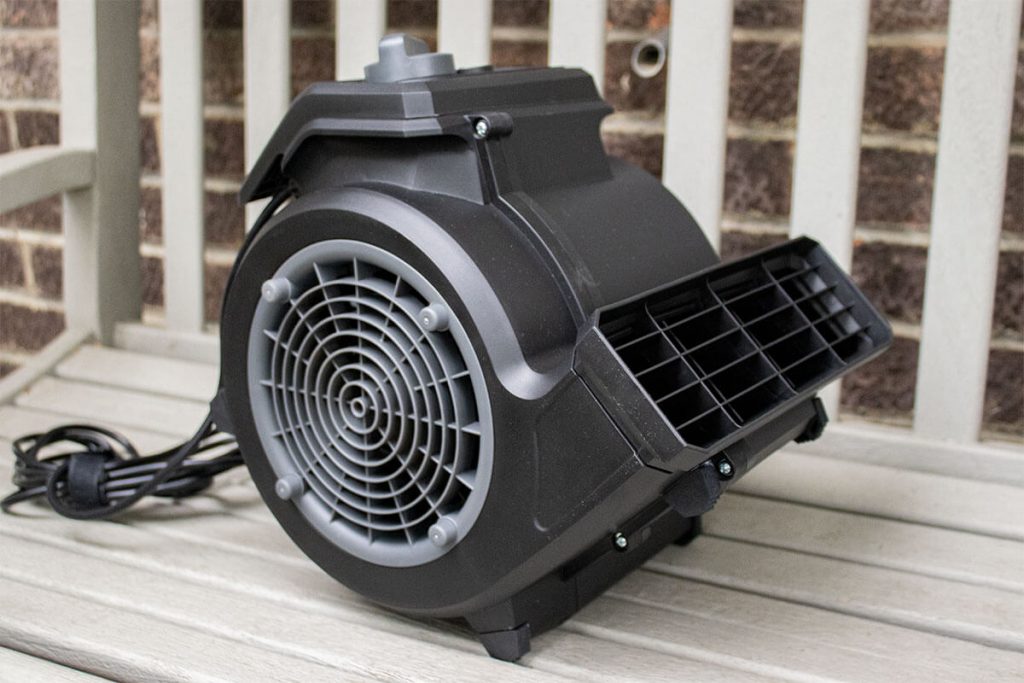 This weekend I bought a Vacmaster Cardio54 fan. It's… not your ordinary fan.
You see most fans don't start life as an industrial model designed to help paint dry before the manufacturer realises that with a couple of minor tweaks it can sell the fan for more money to people who want to Zwift. But Vacmaster appear to be on to something.
First of all, they have changed the colour to shades of black and grey from the original light grey and industrial yellow. Then, more importantly they have added a remote control. The effect of these combined changes is to make the Vacmaster Cardio54 much more acceptable to the indoor cycling fraternity and to bump the price from £70 to £99. Capitalism eh?!
We shall see if this is actually the panacea I have been looking for. Certainly my stand mounted desk fan wasn't moving anywhere near enough air, nor was it focussed enough. This design is very focussed to the point of being quite directional but then, a static bike doesn't really move anywhere so set it right and forget.
The fan betrays it's workman-like roots. You can position it horizontally, or vertically or at 45° but the 45° option feels just about right. Initial impressions suggest it shifts air at a decent rate but my review will all have to wait a week while I try it out. Having ridden my gravel bike Monday evening it's quite possible I will be riding Zwift more than once this week, as my ribs are still quite uncomfortable from Bike Park Wales.
Watch this space!