2×10 – deader than a dodo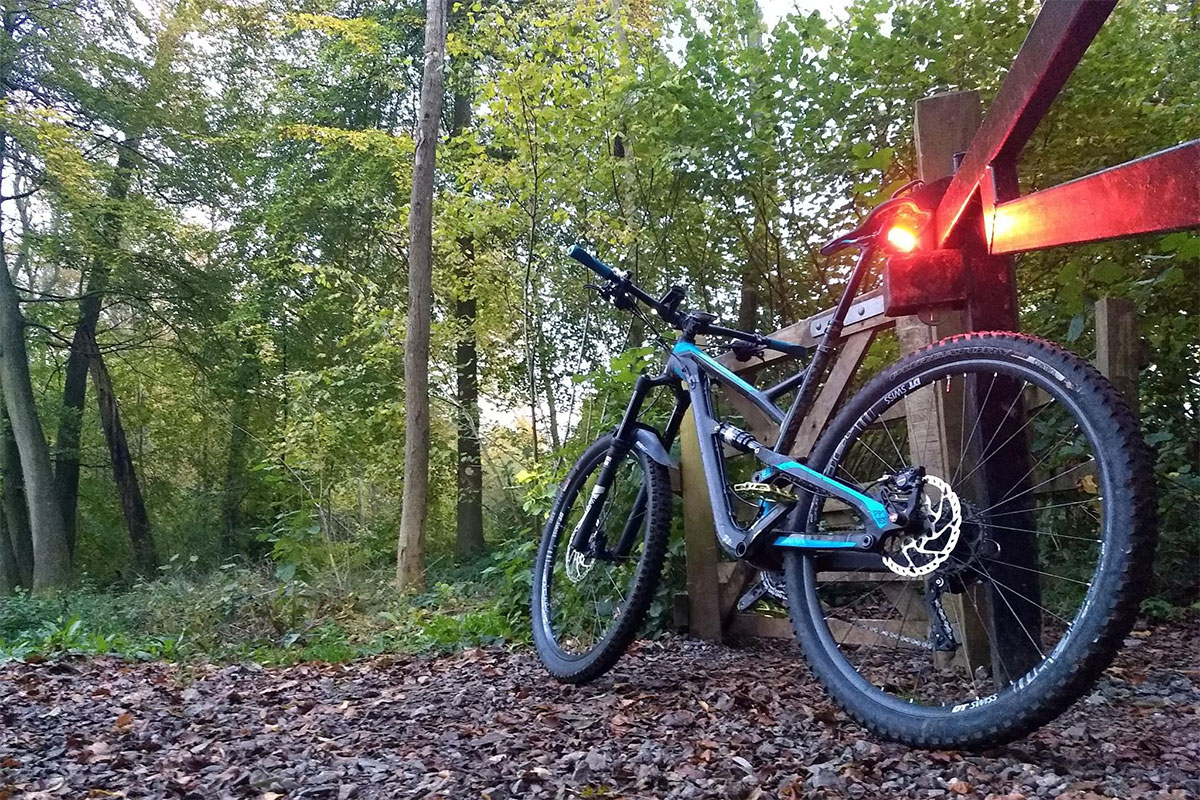 I've recently been on a journey to replace my drivetrain and to say 2×10 is dead is an understatement.
Since taking delivery of my YT Jeffsy 29 in early 2017 I've racked up 2000 miles on it. Quite a decent mileage, interspersed with my latest Bird hardtail and my road and gravel bikes. Of course, the drivetrain is now completely shot!
I first noticed the wear on the bottom bracket – a Pressfit BB92 – which although not my preference has in fairness not caused me any trouble up to this point. It's now in imminent need of replacing, with lots of sideways play.
I thought, OK, should be quite simple to replace. Except a closer look at the drivetrain showed the tell-tale of hooked teeth on the front Race Face 36T chainring and the realisation that really it was time to replace the large chainring, cassette, chain and jockey wheels. As you can imagine this isn't really what I want to spend money on but it was clearly necessary.
Somewhat naively it turns out, I assumed I would just buy the replacement parts and keep on rolling. Oh how wrong I was!
First of all, you can't buy Race Face Turbine chainrings in 36T/104BCD for 2×10 drivetrains at all. Chainrings for doubles are all 11 speed and mostly in Cinch spec. The majority of chainrings available are actually for pure 1x systems as well.
So 2×10 is quite clearly deader than a dodo!
After a lot of searching I've found a Truvativ 36T/104BCD ring which I hope will fit my Race Face Aeffect crankset. I've also gone for a Shimano Hollowtech BB92-compatible bottom bracket which should fit the cranks.
The rest of the drivetrain has also proved harder than I imagined to replace. Aside from the Race Face crankset it's all M675 Shimano SLX so a bit of careful shopping has turned up a 10-speed 11-36 SLX cassette, HG-X chain and jockey wheels. Shimano seem to support stuff a little longer but…
…basically, there goes £100.
I suppose what has really surprised me in all this is how quickly the MTB drivetrain landscape has changed. I know that back in 2017 it was already unusual for a new bike to turn up with a 2×10 drivetrain, but we're only talking a couple of years ago.
In the intervening 2 years we've had the advent of mainstream 1×11, swiftly replaced by 1×12 at all price points thanks to an aggresive SRAM taking advantage while Shimano sleeps. Fair enough I suppose.
At this time, you would struggle to find a half decent bike that doesn't run 1×12 in some form and frames are now built with that in mind – no provision for a front derailleur at all.
I understand all the whys around this. It makes things much easier to design around, which in turn has released a lot of performance from modern frames. The drivetrains are durable and simple to use and maintain, so it's wins all round.
The loser in this has been people like me. People who could get longer out of their existing drivetrains and frames if they could find the parts they need, when they need them. Two years is not long, and I don't feel it's unrealistic to expect to be able to find basic parts after that time.
If I'm honest, I do want to go 1×12 at the earliest convenience as well. It's just that on top of the complete drivetrain cost (circa £400 for a Boost GX Eagle set up) I would need another bottom bracket and also to replace the freehub on my wheels.
I know SX Eagle is out there, and that all 1×12 stuff is interchangeable so I could go that route to save money and the freehub switch, but I'd eventually want to replace every component with GX anyway. Still, [muses] an NX 1×12 Eagle Dub Boost groupset might be possible for £250..? But then I need another £25 for the BB…
I shall just have to suck it up. £100 to keep rolling for now I guess, plus a bit of saving for an eventual replacement with GX running gear when everything wears out, because by then 2×10 will be gone for good.
At that point [rolls eyes] I might be thinking about a whole new frame too…