A Better New Year! (and 2020 in pictures)

Each year we wish people a Happy New Year. While that sentiment holds true, it doesn't feel quite right this time around.
We remain – for now, very broadly – the lucky ones. Others, not so much; so I'm not going to wish people a Happy New Year when their past 12 months may have been anything but. Instead, I wish you all a Better New Year and if you can find Happiness so much to the good.
I plan a post summing up my thoughts of 2020 but for now, here's a picture from each month of last year covering as best I can the experience of the past 12 months.
January
Another year, another Moles Christmas ride.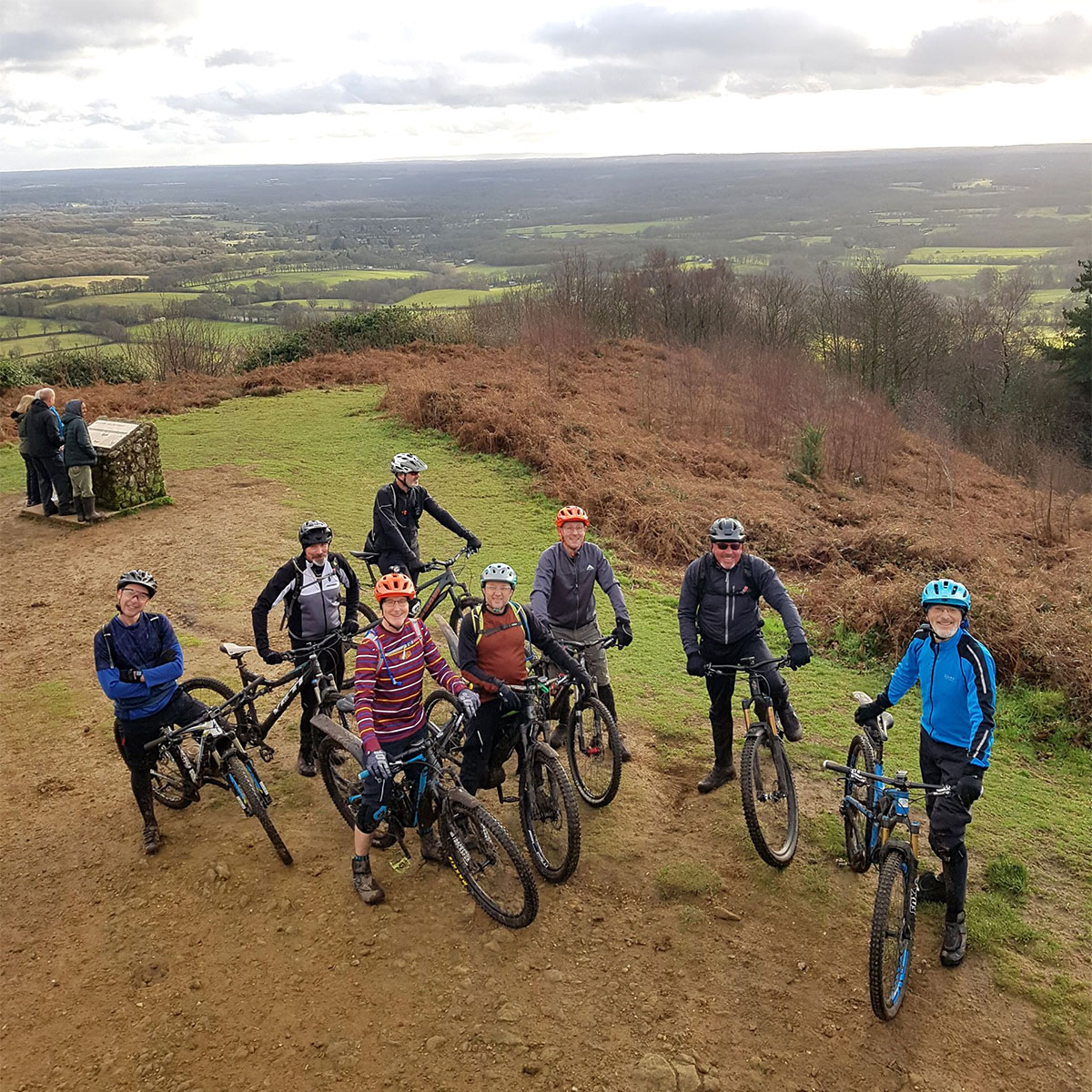 February
Back when we used to commute, even if the mud was frozen and the sky was fogged.
March
Not quite locked down, we opted for a ride around Frensham and Hindhead, the last time we got together en masse for months. As you can see I was ahead of the socially distancing game…
April
April is the cruelest month according to T.S. Eliot. Who are we to disagree as Covid lockdown hit and my employer decided to review jobs. Both my brother in law and I found ourselves justifying our roles for the next three months; a third of my colleagues left the company. But our riding, both solo and in pairs ticked up during a warm dry Spring.
May
May was lovely! May was miserable. May was quiet. May was deadly. May was all these things. We kept our heads down, feeling lucky to be able to do so and rode and rode and rode when the chance presented itself (surprisingly less than you'd think). Bookham Common was both busy and familiar but new routes started to present themselves from all the exploring.
June
We worked, cowed, trying to justify jobs. The weather was glorious and we kept riding where able; if you could, why wouldn't you? People's eyesight became a concern, seeing castles in the sky or at least a looong way from London.
Some things don't change though – we marked the solstice in our usual style with much to be grateful for (and yes, first thing in the morning is still cold even in mid-summer!).
July
For the first time in months I was able to meet up with more than a handful of fellow Moles for a South Downs ride, a welcome relief from the stresses of work. What a tonic!
August
A family holiday to Wales. Will it happen? Won't it happen? Who knows? Who cares? Thus it went on until we met as a family for the first time in months in North Wales. It hasn't happened since, but Llandegla was as good as ever and Mark's son Eddie loved it on my old Inbred.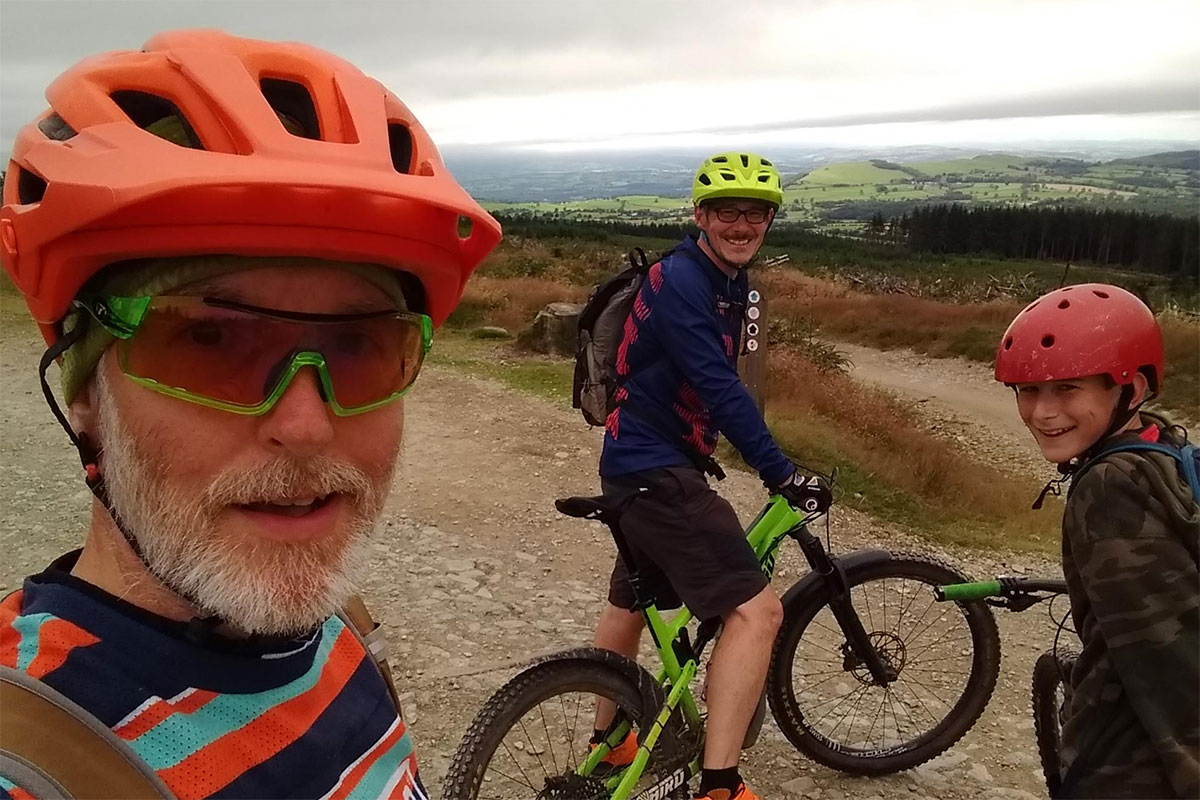 As a bonus – a wonderfully hot and exhausting Arundel ride made more pleasant with two pub stops…
And not forgetting my biggest ride of the year – 43 miles on a MTB, meeting these guys at St. Martha's Hill.
September
After we all ate out to help out, September started slowly for me. I think by then the work levels were pretty relentless and my enthusiasm for cycling was taking a dip. Fortunately revived by some great night rides with Tony, Lloyd and Jem, as the late September trails were buff.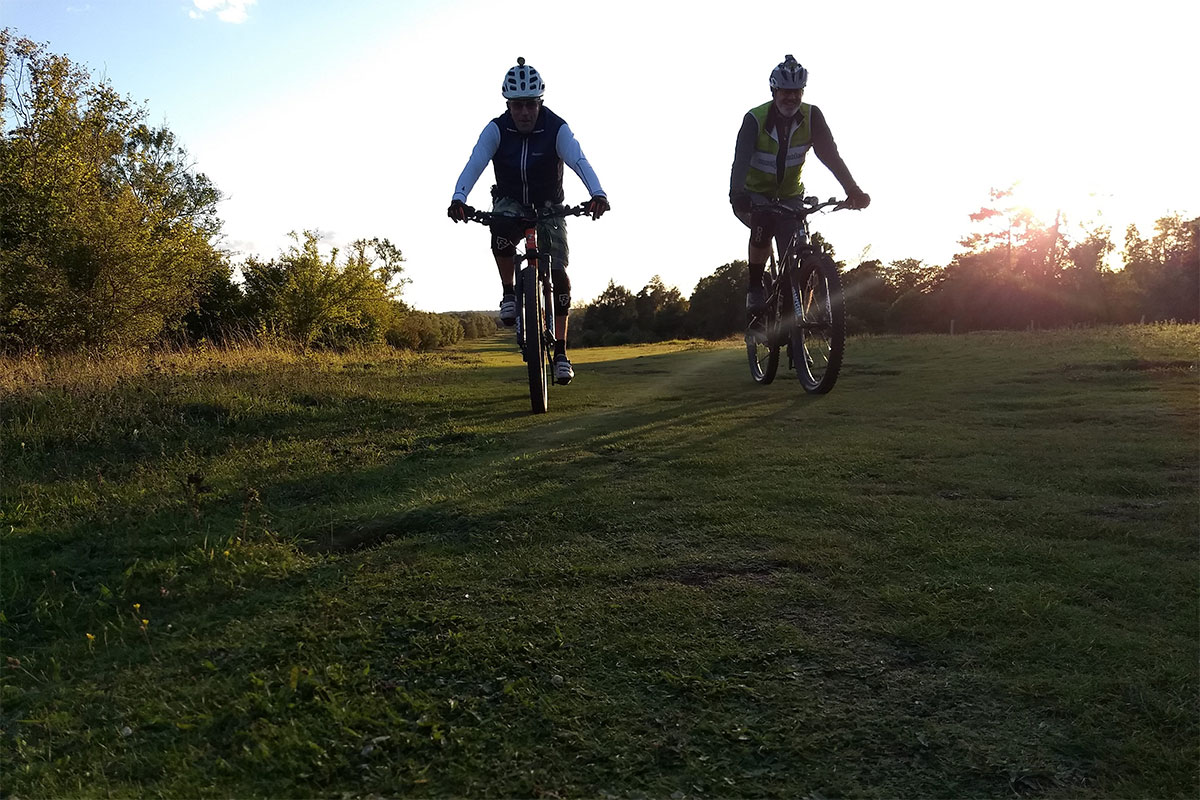 October
By now a pattern was forming – sensible meet ups at the weekend, keep your distance and coffee stops outside. We had a great month of riding both on Sundays and during the week for night rides, which after a long time were becoming a thing again as we tried to make the most of opportunities before – at the very least – the weather closed in.
November
Bam! Another lockdown hit us at the start of the month just as we were getting into a groove. It forced me to look around for some variation, not just to cope with the autumn deterioration on the trails but to change things up a bit. I found a largely off-road route to and from Kingston which really provided a nice change, as well as some interesting variations looping out to Ashtead and over to Oxshott.
But for the virus not something I would have bothered with, now safely in the memory for better times.
December
The start of December saw a brief lockdown-lift before Tier 4, not that we realised it at the time. We quickly got back to big weekend rides and weekday night rides with a variety of routes that saw us slip, slide and at times shiver around the hills, but by mid month our fun was heavily curtailed again.
By the tail of the year, I was very much feeling the lack of riding company. It was actually my biggest month of the whole year for mileage as I chased a year end total that proved just slightly beyond me, but I really could have done with company over the last two or three weeks. It was a case of R + 1 but no more, and riders were hard to rustle up! I finished the year with one of my biggest riding weeks so it wasn't all bad.
What I've discovered – as I think many of us have – is how much I value the company of others on my rides.
Given the context, well done to everyone for a memorable year on the bikes where I hope we all managed to find some escape. We can only go forward from here.