Rovember – how did it go?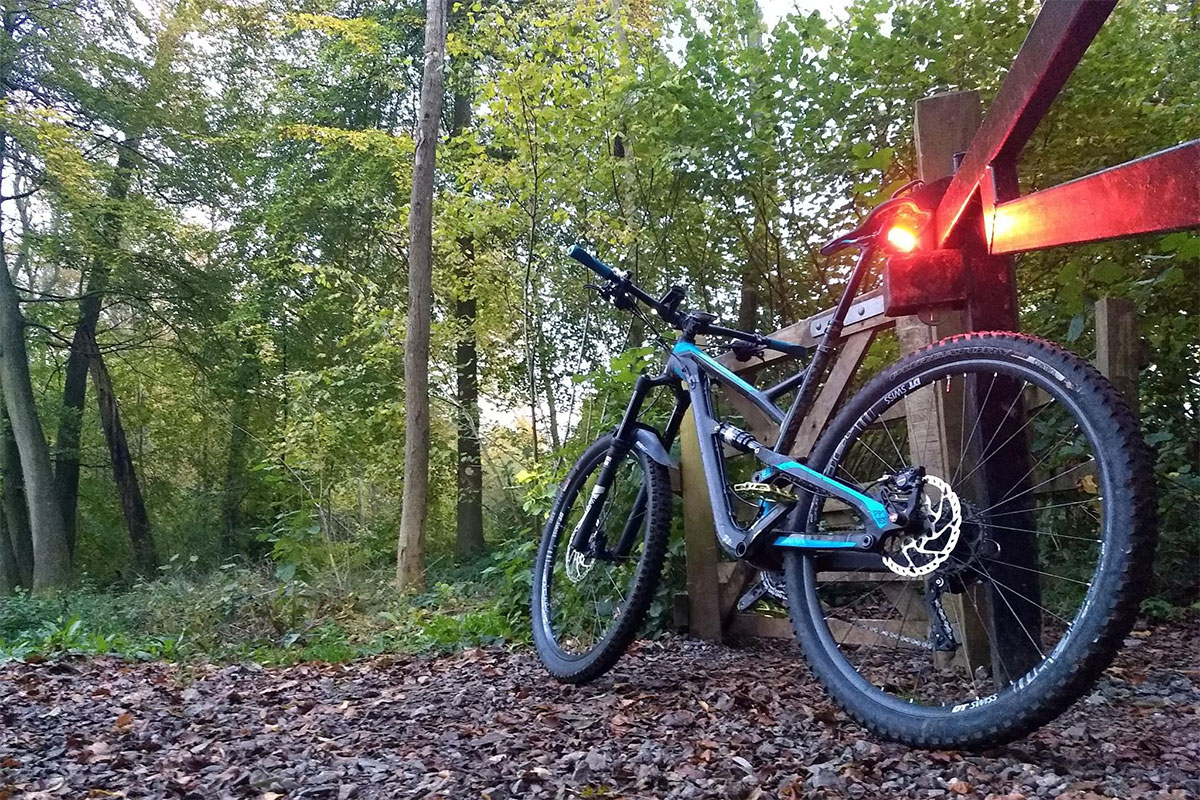 Last month was Rovember… remember?
Rovember is the name we have given to a one month riding challenge to ride every day of November. Some people grow a mo', but some people go a ro' instead. True, there's no direct charity involvement but it turns out Movember is promoted as being for Moving as well as Mo'ing, so a month of cycling does fit after all (shout out to Prostate Cancer UK); I had no idea that it tied in so well, but I'm glad it does.
So, how did it go?
Well, it turned out to be quite an effort. On the days I wasn't commuting it was extremely difficult at times to motivate myself to get up and go outside although I almost always enjoyed it, even in some quite extreme weather. It turned out to be a very effective mental reset.
By the end of the month I'd managed to rack up 503 miles and 41 hours in the saddle, while my brother-in-law scored 350+ miles. Here are some of the highs and lows from along the way:
41 hours! That's close to two full days cycling, a figure I find hard to get my head round. It's just under 6% of the entire month.
I went out one evening in a hurry and forgot my gloves… it was about 2°C… six and a half miles I won't forget in a hurry!
The first week my legs were sore but eventually they got used to what I was asking them to do.
Day 9 was very, very wet and very, very windy! And actually a lot of fun.
I rode my old 26″ Inbred hardtail a couple of times – nostalgic, but bikes have moved on so much.
The latest I rode was about 11:30 at night when real life stopped me riding any earlier.
Brother-in-law had 4 punctures, I had none, on or off road #100%tubeless.
Spooked myself riding across Bookham Common at 9:30 at night!
Scored some fast rides on the road bike (never waste a tailwind) and on the MTB (Downside XC).
Passed my brother-in-law at night, exchanged greeting but neither of us recognised the other! (Strava reveals all).
Picked up a head cold on Day 22 which I'm not quite over, but managed a few fast rides anyway… weird.
Day 27 – ride home in a monsoon. I've never been wetter on a road bike (it even has full mudguards fitted).
There's badgers in the woods!
Lowest point was Day 28 – terrible migraine and I nearly quit. Managed just over the minimum mileage.
I lost 4 pounds in weight, which is a nice mince pie allowance!
So there you go. I think it was a bit of an achievement, not because I managed over 500 miles but because the imperative to ride every day is really hard to maintain. I found it to be increasingly tiring both physically and mentally as the month wore on and I nearly quit on a few occasions but I'm really glad I did it. I haven't yet ridden this month, but plan to be out again shortly.
I'm fairly certain 'Gaiters' Gordon also managed a big month of mileage and I think having other people involved and following on Strava really helped, even though we didn't often ride together.
Until next year then… there's been a suggestion of a Roctober rather than Rovember to avoid the clocks going back, but I like the Movember tie-in now that I know. We shall have to see…