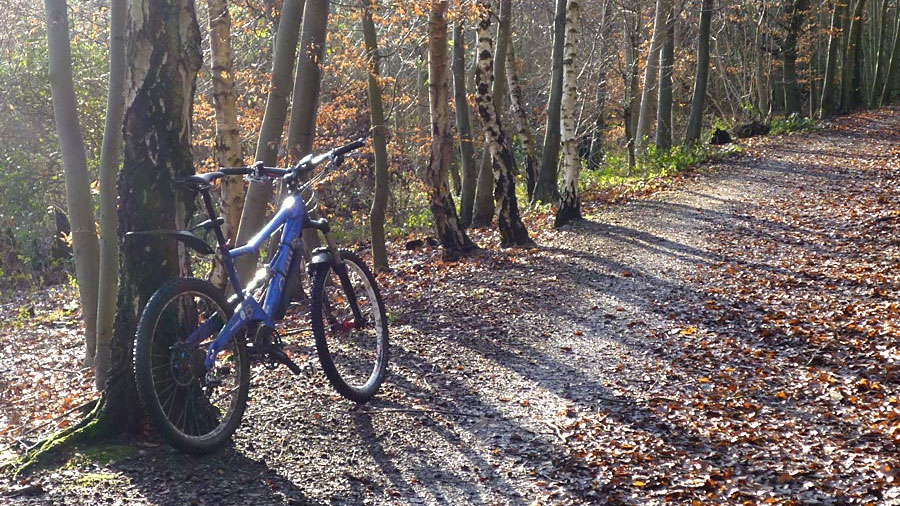 OK, so I have definitely been here before. Three times in fact.
On each occasion, the success of the endeavor has been debateable but I'll get to that in a minute. the first thing to ask is, 'what the hell is Rovember??!'
Well, it's basically my idea, and MarkJ's name for it. I've written up some basic 'rules' below.
The idea of course, is to attempt to ride every day during the course of November, with the object of avoiding the slow end of year decline toward head colds, over-eating and general lethargy. The clocks have gone back, the days are getting shorter and speaking personally, I need an excuse to keep the wheels turning.
My default mode at this time of year tends to be more time spent indoors and a lot more time eating. It's like I have a hibernation setting and the main thing on my mind is eating. I normally eat enough that by the time Christmas is passed, I have a three or four pound weight increase and spend the rest of the year getting rid of it!
Now, I like eating. So I don't plan to restrict myself too much. But my thinking is, if I can keep moving more I can mitigate the effects and maybe naturally eat less because I'm not indoors as much looking at the biscuit tin. And let's be honest, sitting indoors as the evenings get longer is pretty depressing.
In the past, I have tried this basic idea during the course of December and as I said, it's not been terribly successful. Partly because if you ride everyday it necessarily means you ride Christmas and Boxing day and over the holiday period. I normally try to do that anyway, but having this rigid requirement can put a strain on family celebrations. Focusing on November avoids that issue.
On the first occasion I tried this I did really well – 500 miles (mostly off-road) during December 2011, but then January ended up being almost nothing because I'd burned myself out.
The second time, in December 2013 ended in real failure, with a hip injury that if I'm honest still troubles me. Too much torque pulling away on a singlespeed and something seemed to happen to the stabilising muscles round my right hip. Then November(!) 2015, which was another failure.
So not a high bar to beat this time round…
The Rovember rules
I'm throwing the Rovember project out to anyone who wants to have a go. MarkJ is going to (since he came up with the name) and Gordo likes the idea too. The rules are:
You must ride every day of the month
The minimum distance is 5 miles each day
You can use any bike you like
You can ride any type of surface – road, off-road, gravel(!), whatever
For the avoidance of doubt, static bikes and turbo trainers don't count – you've got to be in the Real World
Your daily mileage does not have to be in one single ride
It goes without saying you are responsible for your own safety
If you miss a day, so what?? It's still riding, but it's not Rovember…
There are no prizes for this! Just get out and ride
Good luck to anyone who fancies a go at this. You'll thank me when you are sporting summer fitness as we near the end of the year!