A new carbon YT Jeffsy appears for 2019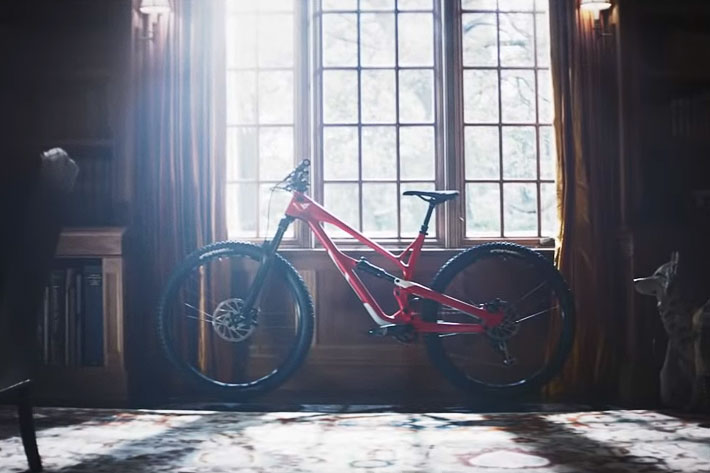 We are truly living in strange times when the 2019 YT Jeffsy needs the help of Christopher Walken to hype it.
Especially when that bike is a highly thought of trail bike and not one of the brand's rowdier models. Maybe Christopher Walken is more a trail kind of guy: or maybe, the trail bike is where the brand's bread and butter is and worth getting spendy on the marketing?
I'm talking about the carbon 2019 YT Jeffsy, which has just been launched online; first with a teaser video with the aforementioned Hollywood star, and now online on the YT Industries website.
What they don't mention is that the aluminium version, despite getting new paint and specs is the same frame that's been in production for two or three years (the same one I have). It's only the carbon frame which has evolved for 2019 – so far.
I have to say, it is a nice evolution. I'm talking about the 29er version which I am most familiar with, but compared to the previous version it is slacker and longer and now available in a XXL version.
So the headangle is now 66.5° versus the old one at 67.6°, balanced by a shorter seat tube set at a steeper angle – surprisingly steep actually at 77.5°. Overall, the wheelbase pushes out to 1218mm on the large frame (that's an increase of 40mm). The reach also increases by 25mm despite the effective top tube remaining the same.
There's other geometry tweaks I won't bore you with but I'm glad I recorded my original spec figures for posterity recently as I expect the aluminium version to migrate the same way when production allows.
The basic message here is if you want the latest Jeffsy thinking you need to go carbon for the time being, although the original aluminium bike remains a decent option and both flavours keep the essence of Jeffsy design and styling.