Cyclepassion 2012 calendar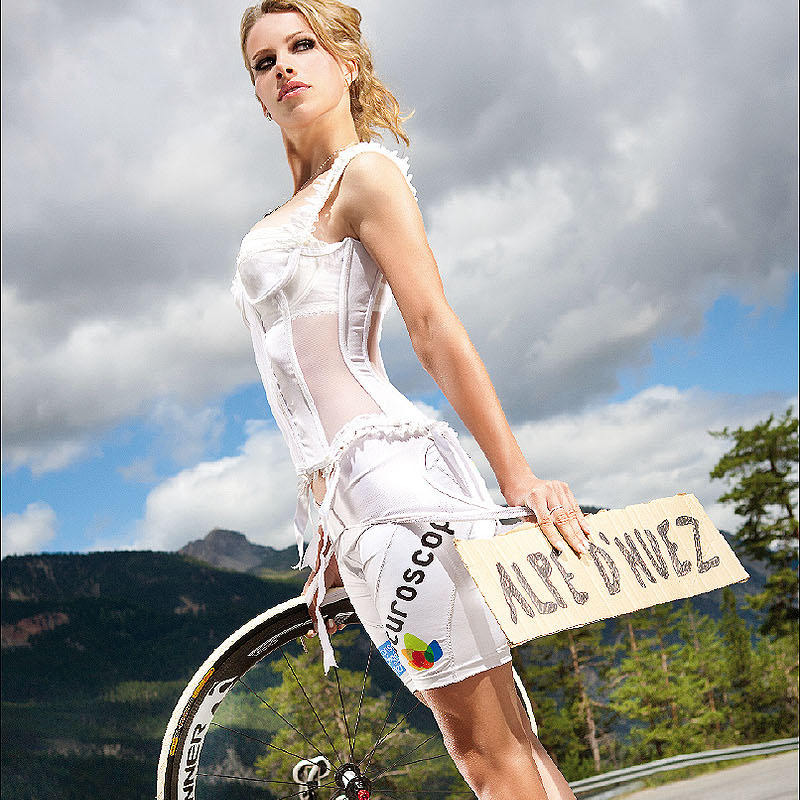 It's that time of the year again when the folks over at Cyclepassion manage to combine my two favourite things, women and bikes, into one lovely product. The 2012 Cyclepassion calendar is now out.
This year they've gone for a vintage polaroid style theme on some of their marketing, no doubt inspired by the success of photo services like Instagram. However, the shots in the calendar itself remain as elegant as ever, and not at all contrived.
I mean, a photo of Marion Rousse in high heels and lycra and a scrap of cardboard with the legend Alpe D'Huez on it could never be called contrived could it? And Maja Wloszczowska in seriously hot pants and coloured scarves astride her Scott cross country bike happens all the time; at least until I wake up.
You won't hear any complaints from me though, I love fit women showing off their hard earned tan lines. Alas there's no sign of Emily Batty in this year's calendar and – if I were to split hairs – they could have got a bit more carbon in, but really. It's marvellous!
(If you want to find out more, try the Cyclepassion 2012 write up on Bikeradar.