Weeknotes No. 2 – lucky 13 and feel the steel

Was this news? Campagnolo enters the gravel market with a 1×13 groupset?

Campagnolo Ekar 1×13 gravel groupset
More like about time really. Last to have hydraulic brakes and now last to have a gravel groupset, at least Campagnolo have given us something different with a sensibly priced 1×13 groupset (well, relatively sensible!). Named after Mount Ekar in case you were wondering, a hill local to Campagnolo. I was thinking on the lines of an abbreviated Ekatarina, but was miles off.
The aim of the groupset is OEM sales first and foremost, and a solid number of manufacturers have released their own Ekar-equipped models today to coincide with Campagnolo's Ekar launch. That list includes Specialized, Ridley, Mason, Pinarello and many more. Guess 1×13 sounds like a selling point.
I'm interested, having used a bottom of the range Campagnolo Veloce on my road bike (there's not many Specialized Secteurs around with Campagnolo running gear!). If I was buying another gravel bike (and Mason Cycles always tempt me), then Ekar would certainly be of interest. Ekar is designed to cover roughly a 50-34 range in just 13 gears with sensible gaps between each one, depending on your chainring.
Let's see where this goes. Campagnolo remains a long way from mainstream but not completely on the margins. Campagnolo's focus remains racing, even if it's racing off-road these days; you won't find anything in the range to activate a dropper post for example, with the left hand lever being strictly a brake lever only.
Still, if you want a point of differentiation on your gravel rig, here's your chance.
Nordest Albardo 4130 steel gravel bike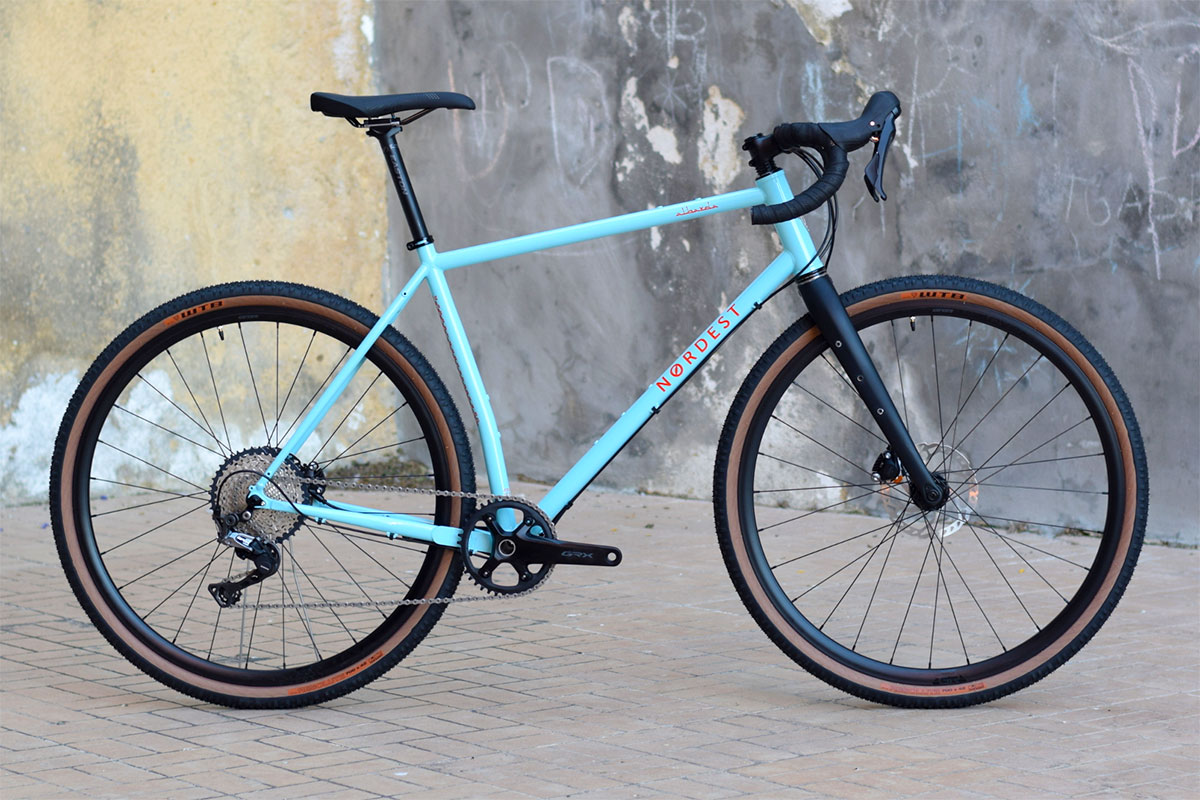 Talking of gravel bikes… here's the Nordest Albardo, now in steel and available frame only at a special pre-order price of 499€, or 850€ (about £780) with a carbon fork. Last week I was talking about whether gravel bikes were mountain bikes and this one certainly keeps that question alive, and some.
The stats say:
Head angle: 68°
Seat angle: 74°
Reach for a ML is 431mm!
I mean, come on!!
My Cannondale Topstone is a long and stable gravel bike with a wheelbase of 1060mm in size Large, but that's is left in the shade by the Nordest which in ML, has a wheelbase of 1110mm. Plus the Nordest will take 700x50c tyres (or 650×2.1″), so there's your all round bike for gnarr-less travel right there. It even comes in powder blue…
I bet the Albarda is a decent ride in steel and it's definitely roomy enough for long miles. I draw the line at bikepacking (it's the camping that gets me!) but the frame has plenty of fixing points too if you want to go that way. It would be an awesome mixed terrain commuter for sure.
Pipedream Sirius steel hardtail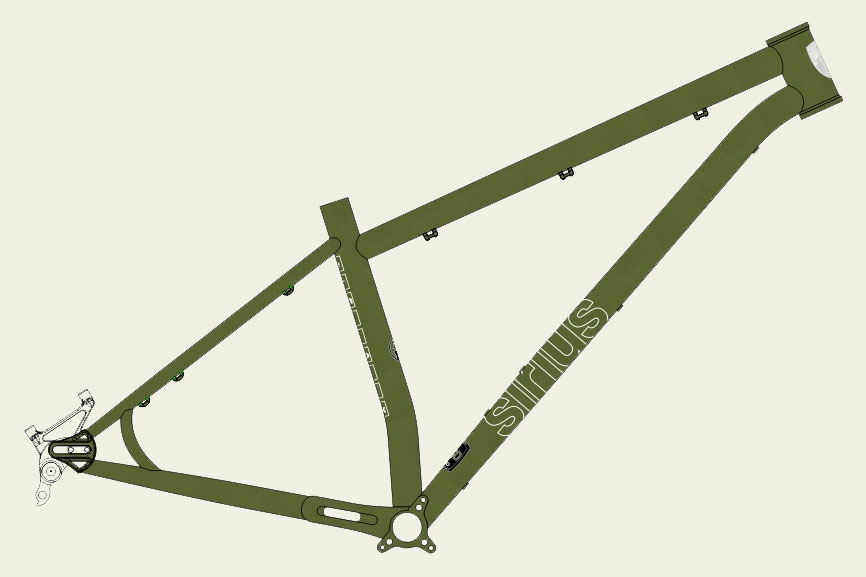 Meanwhile, if you DO want a bit of winter gnarr, proper hardtail MTBs continue to offer the slacker, longer, lower menu choices we all crave.
Pipedream are no exception and have just announced their own entry into a crowded market, with a return of the steel framed Sirius model – now is its 5th iteration.
Now the Pipedream Sirius is supposed to be a 120mm travel 29er, but it's geometry numbers are within a hair of the numbers on my Bird Zero AM, which fits me like a charm. That bike climbs so well with it's steep seat tube that I almost cleared the Impossible Climb on Tuesday night.
This £650 frame has my attention, because if it is anything like my Bird it will be awesome. The Sirius is intentionally adaptable to take 27.5 or 29er wheels, with everything in between. A bike like my Bird with a steel spring in it's step would be fantastic.
The only problem I have is the colours – so far, a kind of khaki or silver or black. And I hate black bikes!!
Still, forest green with orange highlighting would work…
Sigh, Doping. Again.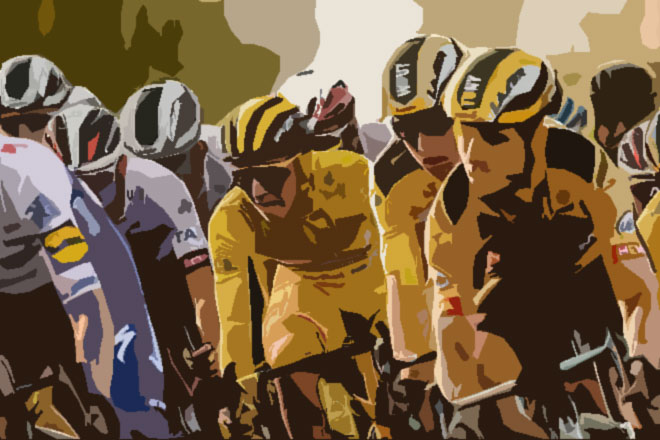 If like me you've just watched the 2020 Tour de France you'll have seen a great race, with new riders getting a chance to shine after the hegemony of recent years appears finally to have broken.
But what even were we watching? The best sporting event of 2020? Or another episode in cycling's troubled sporting history.
News this week was that two individuals in the Arkea-Samsic team were arrested – and eventually released – on issues of suspected doping. This comes just days after Pogacar shredded the opposition in the Individual Time Trial to snatch the yellow jersey off Roglic.
At this point, we can only say what a race! It's been the most exciting and open in years. But if, even years from now we find the script changes, we can only say the clues were right there in front of us.
And as an aside (but not an afterthought). The Giro Rosa last week had its own surprises with Annemiek van Vleuten's late crash ending her bid for the pink jersey and leaving the way clear for Anna Van der Breggen win the race.
Put those girls on TV for god's sake!