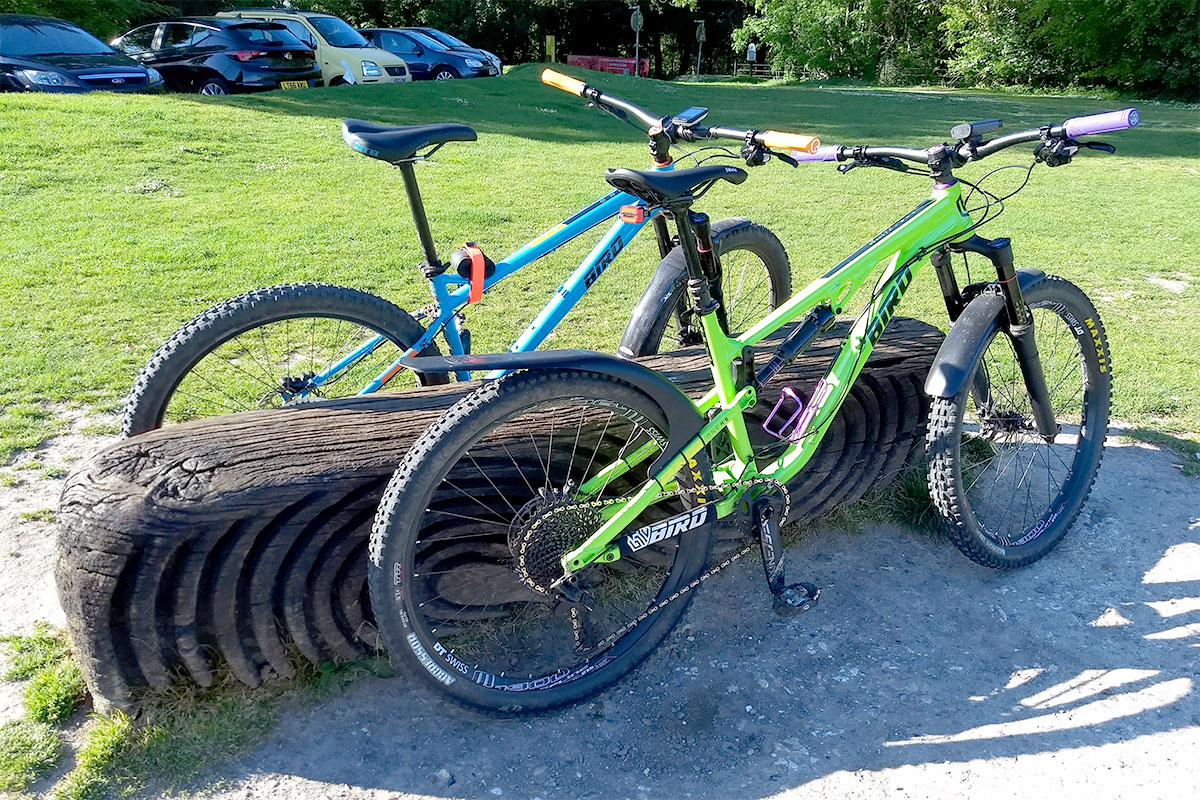 The other day I was bemoaning how sticky certain parts of the Hills have become. But there's plenty else to ride with a bit of imagination…
Firstly, we are enjoying fantastic riding conditions at the moment and if that doesn't lift the spirits, not a lot will. The thing is, a lot of my riding has been commuting recently, and if you're not careful its easy to fall into the same-route-rut.
This week I've tried to find different options. Tuesday was gravel bike day and I have to say I am really enjoying my Topstone (I'm not the only one either – as you can see from this Riding Gravel review of the Topstone). It is so comfortable over our poor British roads and I am experimenting to find the sweet spot with the tyre pressures now my WTB Nanos have finally sealed properly.
The thing is, there's gravel bikes and gravel bikes. They are really particular about wheel sizes, tyres and tyre pressures; it all depends on what you are asking them to do.
In my case the route home was tarmac (feels comfy and relatively fast), then across the Brockham Coach Road (where the bike is very smooth on the super-dry gravel and hard dirt). Then it was up from the club house to Punchbowl Lane (with the rough track of embedded flints and pebbly stones really making its presence felt). And finally, a climb of Crabtree Lane and the trail along the river to the radio mast, which really showed how I was reaching the limits of my set up.
I am oriented about 85% tarmac at the moment with the Topstone. Lower pressures may have a positive effect off-road but I think it's really 700c tyres and 'just' 40c tyres. A switch to a 650b wheelset and 2.1 MTB style tyres would probably bring great dividends, but then I'd be in danger of creating a pseudo MTB which is not what I want.
So I think I am happy for now and may move to either a slightly narrower tyre (say 38c) or a smoother, more road oriented option. I think that would optimise the bike for its primary tarmac diet while keeping the off-road versatility but we'll see. The tyre choice is clearly a seasonal thing too, so a bit more experience will also pay off. There's no rush!
The point is, if you want versatility then a gravel bike is where it is at and there are endless combinations you can deploy to mix things up how you like.
So that was Tuesday, and all those off-road sections meant a relaxed commute largely free from traffic.
Come Thursday, it was MTB time. I've been thoroughly enjoying both the YT with its new wheels and tyres and the Bird hardtail which is a hoot. This time, the YT got an airing.
The commute to Reigate usually involves 'going low' i.e. staying south of the A25. Sometimes there's View to a Kill and the final part of Red, White and Rose but today was a cruise toward Crabtree Lane again where it was easy to feel the contrast between the full susser as a long-legged trail machine and the gravel bike.
By the time Reigate Heath was reached, it was time to mix things up for variety and to avoid actually reaching the office and having to do any work. So, a quick detour followed past the Skimmington Castle pub, then up to Park Lane via a hockey-stick climb past the equestrian centre. After that, a few hundred yards south on the tarmac provided an opening into the back of Priory Park.
Here it's dry and sandy and the route takes you along the south edge of the Park before a short climb to the Vogan memorial.From here you can run along the top of the ridge back the way you have come before ducking into one of the many trails back downhill into the main Park. You do have to keep an eye out for dog walkers but they all seemed quite friendly and there wasn't a stick in sight.
After a days work, the return journey was the usual climb to the Gatton Tea Rooms through Buck Wood, then into Margery Woods and on across the Walton Heath golf club to Headley.
This is where a bit of imagination came in, because I am so used to hitting Secret Singletrack and then riding round to the Mickleham Gallops via Lloyds Left Leg (completely stuck now by stick man/woman) and finally on to Bat Cave or Vietcong.
At this point in time that's not happening, so I turned left toward Box Hill and crossed the Heath to High Ashurst. It's so long since I've been round Headley I've lost my bearings, resulting in a bit of a detour and some nice swooping rollercoasters that presented no technical challenge but a bit of fun.
Eventually, from High Ashurst it was possible to head toward China Pig and a finish on Pig Out. It's ages since I've been down here but it was brilliant. Super dry and grippy at the moment too, but watch out for some very low trees! I did find myself getting quite tired in the pedally sections though, so something to work on there.
The point here is – try something different. It doesn't have to be new, just mix things up. The best part was, the route was completely stick-free and that was something I really appreciated.