A few days back I was rustling through my Newsgator feeds and came across a posting from Lisa at the Sussex Muddy@rse website about her new pink Hope disc brakes and how pleased she was with the look.
It got me thinking. If you were so inclined to pimp your bike with pink components how far could you take it while still keeping in the realms of tasteful. First I reckon you'd need a nice white frame to start, teamed with some white Fox forks.
Then you'd have to think about wheels and of course there's the pink Chris King hubs, which are an obvious choice. There's the added benefit that some of the proceeds also go toward fighting breast cancer. I'd team these with silver disc only wheel rims and spokes to show them at their best.
After that it seems that some nice pink pedals would be a great touch. Straightline offer a very attractive looking flat pedal which looks as though they'd do the job nicely.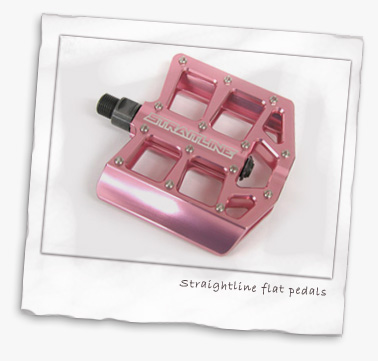 Straightline can also sell you some funky looking brake levers to match which have the bonus of claiming to improve the braking experience. The detailing on these levers looks to be very high quality too.
Of course, you could go the whole hog and spec the pink Hope braking system that Lisa has done but be aware the Straightline levers are not compatible. Well, life's a choice right?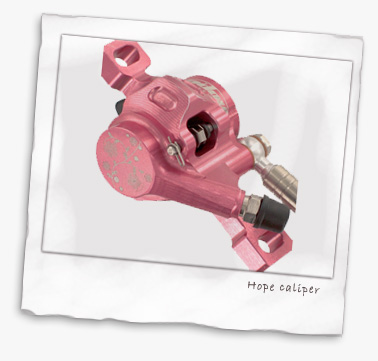 Here's the matching brake levers…
And the piece de resistance: Floating rotors with a pink spider and flower pattern drilling. Sweet!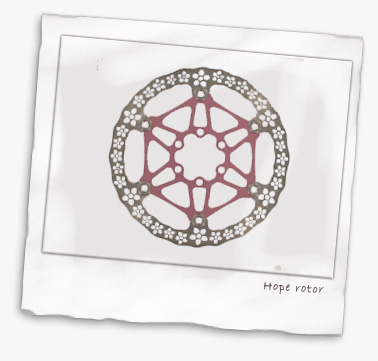 So there you have it. But for the full effect and to support a very good cause the ensemble wouldn't be complete without a pink Fat Cyclist jersey from Twin Six.
For those who haven't been following Fatty's popular blog, his wife Susan is currently battling breast cancer and proceeds go to help pay her medical expenses. So not only can you show your support and raise breast cancer awareness you can make a real contribution to a fellow mountain biker's life.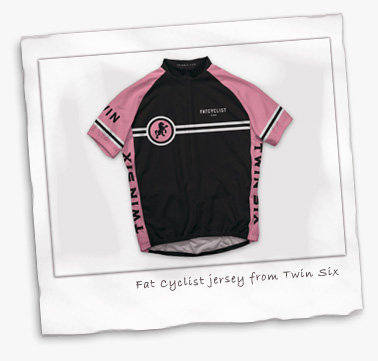 I would just like to add my own personal note of support to Susan and offer her, Fatty and their family my best wishes.
Think pink. Think pimp. And think of others who need our help.