Bontrager Charger track pump annual service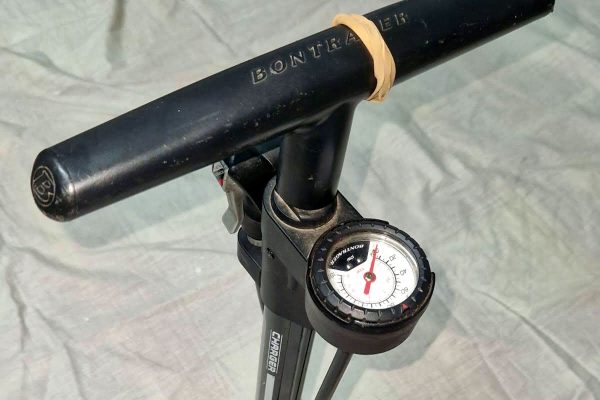 We all spend many hours maintaining our bikes to keep them operating in tip-top condition.
However, it recently occurred to me that the trusty track pump is regularly grabbed, has its famous 2 minutes and then is put away until the next ride.
My pump is a Bontrager Charger and I recently gave it a first annual service. Well that's partly right as I've had it for a decade and never serviced it, but from now on it'll be an annual task.
My tyre inflating had become noisy and was generating too much heat. After a few weeks of good intentions I eventually got around to sorting it.
As set out below, almost needlessly, it's an incredibly easy task.
Remove the screws. My pump has 2 allen bolts and one screw which need to be removed.
Pull the pump apart, put some grease on the seal and put it back together.
If you've not serviced your pump recently ever, I'd recommend it!