A guide to the buying the best helmet cameras
'Film where you go and what you do.'
Phrases like this are how action cams are often promoted. If this appeals to you, what do you need to become Steven Speilberg on a MTB? Marketing hyperbole aside, why would you want to film your rides in the first place?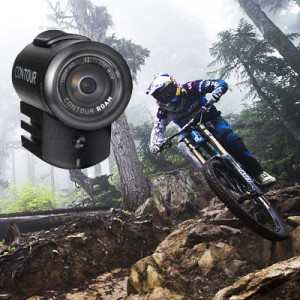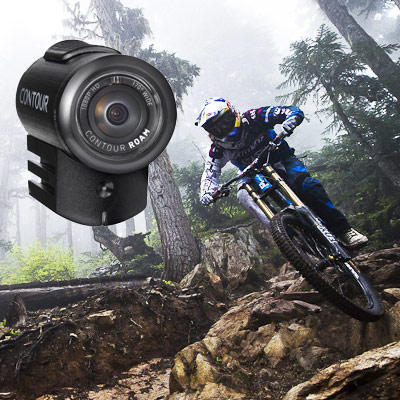 For me it is about sharing and recording your riding experiences which might include nature moments (not only deer and wild animals, it could be what Matt saw on the SDW[!]), stunning views of the countryside and terrain, or evidence of nailing that jump; because we all know that we manage to complete our best moves when riding solo don't we?
I got a lot of pleasure filming in Swinley with D'Andy recently; it was not just about the ride but a glorious winter's day with the low sun shining brightly through the trees, the experience of filming it and then sharing it. Just playing those scenes back makes me want to get out on my bike and ride more and I have several emails that show it is not just myself that feels that way.
What do you need? An action cam, mount (these are often extra), memory card, PC with graphics card, video editing software and finally a medium to share. This guide will look into this in more detail as well as giving you an idea of what you may need to budget for.
Choosing a Video Camera (Action cam)
The market leaders are the Go-Pro Hero and the Contour HD – I happen to have the Contour HD. Despite what you may read there is no definitive 'one is better than the other'. They both use the same hardware; it is the packaging and software that is different. With these two cams the picture quality is the same, it is down to the user; how it is mounted and the settings used. Search around youtube and you can find really good and bad examples for both.
I could easily list several pros and cons for each but that is not what this report is about, ultimately you have to ask yourself 'what will I use it for and how will I be using it', i.e. where will I want to mount or fix it ? If you're a family person (because these babies are not cheap) then replace 'I' with 'we'; the 'we' was a big part in justifying my purchase. This type of 'active' camcorder can be mounted anywhere; your MTB, helmet, on your body, in the car, on a motorbike – they have multiple uses beyond filming the trail.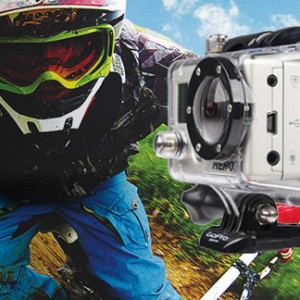 For example – the Go-Pro has a great chest mount whereas the Contour has a great profile and size for a helmet cam. You can switch the Contour on and off, on the go, probably wearing goalkeeper's gloves but some Contour settings can only be changed on a PC, whereas you can change settings as you go on the Go-Pro, though it has much smaller controls. These features can make a big difference to how and when you use these video recorders and so can affect your choice of product.
Both cameras are splash proof in standard form, if you want it to be waterproof either buy the waterproof specific model or get a special case. Note: accessories can be expensive (and mounts are often extra, repeating myself deliberately) so it pays to try to get as much as possible in the box.
Memory Card
Your Action Cam will probably come with a memory card that is too small to be practicable. Put that in your mobile phone, camera etc and get a larger card – I got a 16GB microSD one from Amazon. Ensure that it is Class 6 or higher, the class refers to its speed and for HD you need class 6, it will be written on the card, see picture. If it is not – do not buy.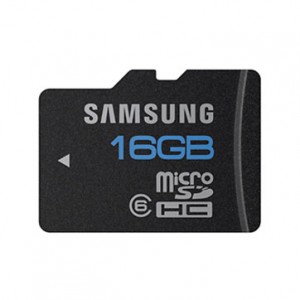 PC with Graphics card
Once you have your footage, you need to process it, and that requires a PC or Apple Mac. If you use a PC then it needs a graphics card to playback HD files – my graphics card recently died on me and the HD playback is now very jerky, part of the reason I am currently recording in SD, not that SD is necessarily bad (see Stickler video above) but HD is better. Your graphics card should have at least 512MB video RAM.
Video Editing Software
Chances are you will want to edit and publish your hard-earned action footage. I am a Windows user so I cannot comment on the Apple Mac side – but I know that both platforms are well catered for. I use Windows Live Movie Maker, because I am a cheapskate and it is free, but the Steven Speilbergs and video hobby-ists will want to buy a professional package. It just depends on how much you want to do and how creative you are or want to be.
WLMM is a really good starting point, easy to use and very intuitive. Before long you will be transitioning sections or films, adding captions and background music. You can add some of the 'arty stuff' like colour filter options or visual effect overlays, and finally there are several options on saving your new creation. WLMM will let you post directly to e.g. YouTube and facebook but I prefer to save to the hard disk and then publish separately.
It is important to save in the right format eg .mov or .mp4 and resolution eg 1920×1080 or 1280×720. This will depend on your media channel and whether you want SD or HD, WLMM makes this easy, e.g. save for HD, save for YouTube, save for DVD etc.
To give you an idea of how effective and easy WLMM is; the Swinley films were the first videos that I have ever created, whereas my other postings on youtube were just clipped before posting.
Publishing
For most this means to the web or DVD – YouTube and Vimeo are the popular – though not exclusive – options for web hosting. Once published you can then send people the links or embed the video on a webpage or in a ride report (as in Stickler above).
After less than a month, having an action cam has brought a new experience to my riding and it has been great to share the films. Filming D'Andy down Deerstalker was quite something; focussing on keeping my distance up to him, while at the same avoiding the trees and tackling the trail – exciting stuff.
Now my son and one of his friends have asked if I can take them to Swinley and my father-in-law has been enquiring about some of the places I have ridden in the Chilterns.
Safety
Another aspect to consider is safety and I do not think I was imagining this. When returning from a recent ride I had to cycle through the centre of Marlow, including the length of the High Street, to get to trails on the other side of town.
The traffic seemed to be giving me more room than normal and I know one driver at a junction was looking at the camera and not myself. There is a possibility that drivers see the action cam and change their behaviour, either way you may have evidence if the unfortunate happens.
Of course bear in mind that I am a bit of a gadget nut so I am always going to be a bit biased towards any technology that I can play with. Action cams are not for everyone, and I will not take mine on every ride, but I hope that this report will help you in any decisions or has at least made you aware of what you require to get the most from it.
Further reading